Bored of celebrating your birthday in the same old-fashioned way? Need to do something exciting this year? Birthdays are special and everyone deserves special treatment on their big day. While blowing out the candles, cutting down a cake, and having a family gathering can cheer you up, there are ways you can commemorate your birthday in a much more memorable way.
Get hold of your seats as we are now going to uncover some brilliant ideas for you to plan your next birthday bash in Dubai and make memories to cherish forever.
Things to do on your Birthday in Dubai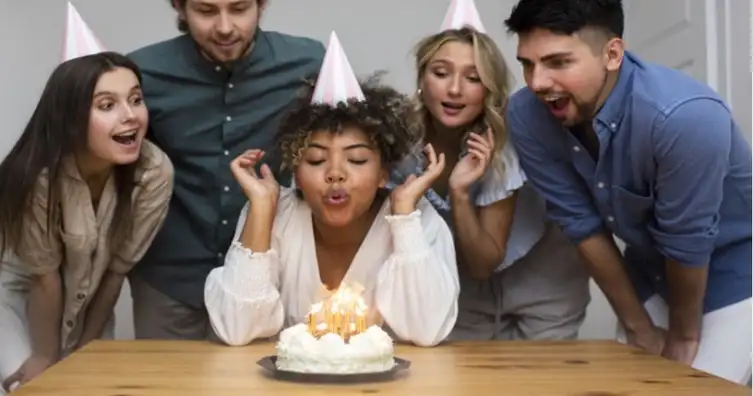 There are endless options available when it comes to celebrating special occasions in Dubai. From going on a dinner date on a dhow cruise to exploring the desert on safari, from chic yacht parties to dining out at upscale eateries, there are tons of activities that you can do on your birthday in Dubai.
Let's dig in to find out more.
Rent out an entire theatre, cruise along the ocean on a yacht, go skydiving or have a bash in bowling arcades. To top it all off, you can get your hands on exciting freebies and experiences without having to spend a buck. Sounds too good to be true.
Rent out a Cinema
What's more exciting than having an entire cinema to yourself? No, we aren't talking about fantasies but something you can actually experience in real. Dubai has got world-class cinemas that you can book for your family, friends, and loved ones and watch your favorite movie together.
You can avail of the service book an entire movie theatre along with reclining couches, dedicated waiter service, and delectable snacks to mark your birthday in a way extraordinaire.
The Gold Class Cinema where you can hold your private party is available for bookings at Mall of the Emirates in Dubai. It would charge approx. AED 150 to AED 200 per person for a 30 to 40-seat theatre.
Make sure you book ahead to avoid delays and surprises.
Cruise Along the Ocean in a Yacht
Dubai Ocean is ever bustling with glimmering yacht parties. Ever fancied going on a yacht to relish a chic party with your friends? Of course, you do not need to have a yacht of your own and can book a dedicated service for the purpose.
Rent out a yacht for a few hours or a day and get all your friends on board to rejoice and celebrate your special day with much oomph and spark.
Yacht rental isn't as expensive as many you might think. On average, it costs AED500 to AED600 per hour to rent a yacht and hold a party along the shore.
Many such services also offer complimentary beverages and water when you make a booking for a party. However, you would have to arrange for food, snacks, and cake yourself.
Either hire a catering service, bring in your own food, or do a potluck. The choice is all yours.
Celebrating on a yacht is a novel experience that your loved ones would remember for years to come. Gather your friends and embark on a fun pack journey to celebrate your hatch day in style.
Plan a Painting Party
Ever heard of a painting party? If not then now might be the right time to experience something out of the ordinary. Painting parties are a fun opportunity for families, kids, and teens who crave some amusing activities to celebrate an occasion.
Gather, draw, paint, socialize, and munch on appetizing snacks to celebrate a birthday in a creative yet fun-filled way. All you need to throw a painting party is to book a hall, studio, or gallery, or you can arrange a gathering in your backyard if you have any.
A venue usually allows the guests to bring their food, supplies, and décor items to customize the party according to their personal preferences.
Renting a studio or an art gallery may cost you around AED300 TO AED500 for a few hours. Be prepared to spend extra money on art supplies, snacks, drinks, and décor.
A birthday paint party is perfect if you have small kids and teens in your family who you want to invite for a celebration.
Go Skydiving
For all those adventure enthusiasts, what could be better than diving into the sky? There are a lot of thrilling opportunities available for skydiving in Dubai at multiple locations. Popular options include the Palm Dropzone and The Desert Campus Dropzone.
This action-packed activity however is recommended for adults only. Also, the UAE government has set an age limit for those seeking to skydive. All residents and tourists above the age of 18 can indulge in this one-of-a-kind experience to quench their thirst for adventure. It could be a perfect exciting activity to celebrate your birthday in Dubai and do something daring to remember for years to come.
Make sure the service you hire provide you with sufficient safety gear including parachutes, harness, and helmets before you jump down into the mesmerizing Dubai Skies.
The ticket for skydiving per person would cost you around AED150 to AED25O.
You can also choose to jump in pairs or with a supervisor which would cost approximately AED1,500 to AED 3,000.
Plan on going to Bowling
Those of you who love to indulge in rewarding activities can plan to go bowling for your birthday. It would be a great opportunity to gather with friends and participate in a competitive sport.
Throwing a bowling party is all fun and smiles where you play, socialize, and savor delicious snacks. It's an affordable option when planning to celebrate birthdays with friends and family.
On average, bowling alleys allow guests to rent a lane for approximately AED 100 to AED 200. A maximum of 6 people can play on each lane. Rent out a single lane for smaller gatherings or book two lanes and take turns when celebrating with large groups.
However, you won't be able to bring in your food or drinks and may buy snacks if available at the venue. Pop over to a nearby eatery for an after-party and order your favorite food to share with loved ones.
Pop Over to Gaming Arcades
Another fun-filled experience that you opt for to celebrate your birthday in Dubai is gaming in popular arcades.
Gaming arcades provide guests with a variety of activities and options to relish and rejoice. Participate in thrilling street fight games, choose a session of basketball, or have a time of your life while chasing friends in dodging cars.
Let your friends enjoy it to the fullest and commemorate your special day in a fun-packed way. A lot of arcades in Dubai have dedicated party halls for birthday parties and events. Hire a catering service or inquire with the venue if they offer catering service also.
Popular gaming arcades such as Magic Planet have cost-effective rates and might cost you around AED 50 per person.
Get Freebies
The most exciting factor about celebrating birthdays is getting a lot of gifts. You would be thrilled to know that you stand eligible for free food, activities, and freebies on your birthday in Dubai. Many eateries offer free drinks, cakes, and desserts to everyone who celebrates their birthday at their venue. Get free drinks and desserts from Paul and Starbucks and get complimentary cosmetics from Sephora. To know more about free things that you can get or experience in Dubai click here.
You may also want to ready
11 Tips to Help You Save on Cinema Tickets in the UAE