NFTs boom this year has certainly left many people thinking: "what is an NFT? How to buy NFTs?". This has become a trending topic not only on search engines but also is a major part of the newscast. By the time, the foremost NFT artwork was sold at an auction for an amazing $69 million. Here came the turning point which grabbed the attention of the world.
The real question here is will the craze stay the same or is it worth investing in. Many advisors believe NFTs are going to change the way the world deals financially and will surely become an integral part of the blockchain. The demand is continuously increasing as the biggest companies have already started investing which gives us a possibility, they will continue to grow and NFTs will be around decades. 
What is an NFT?
NFTs stand for non-fungible tokens. Wait! this might sound confusing unless you have an idea about this specific term "fungible assets." Mostly used by economists, non-fungible is more or less something that can't be replaced with any other thing. So, in simple words trading a bitcoin with another will still have the same value.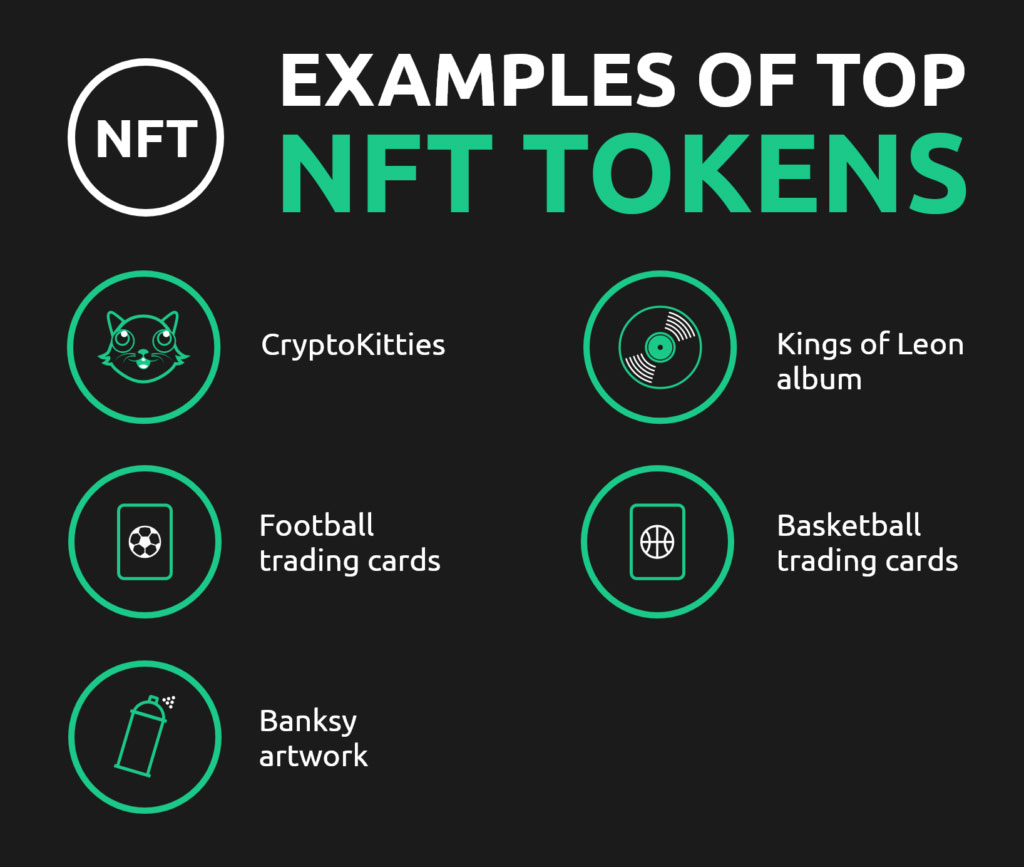 But in the case of NFTs like it could be unique digital artwork, there will be many edited versions of that piece yet the original would only be one.
NFTs are one-of-a-kind digital assets that are linked with cryptocurrency and generally are traded online. This can be anything non-interchangeable available online of a limited type. The high point is the security provided by the token which comes with a digital certification of possession and eliminates the fear of past transactions. 
How to Buy NFTs in UAE
With a high rise in demand for NFTs, the market has already sold worth 2.5 billion non-fungible tokens in the first half of this year. If you are planning to buy NFTs in UAE there are certain steps to note down before you approach the market.
Sign up an account with cryptocurrency exchange

Since most NFTs are linked with a blockchain, the foremost step is to set up an account with a crypto exchange if you don't have any. Whereas when it comes to selecting a broker as a UAE resident, Binance is all there to help you with their quick and easy processes. Just sign up and fund your account to start with the trade. [Find out more about crypto exchange options

Buy Ethereum

Most NFTs are typically Ethereum based tokens, which means you will need to have some Ethereum in the wallet to get started with the next step. Now if you are done with the registration, for instance with Binance, you are supposed to buy ether through it. This simply requires a debit or credit card. Also, you need to keep in mind a fee is charged for every trade which goes higher with the current investment.

Connect your meta mask wallet with open sea

You might think that now you are ready to buy NFT but sadly not-  you need to set up another wallet at a marketplace. There are many platforms available that offer to buy and sell NFTs but you need to pick up the marketplace according to the type of tokens you prefer. Meanwhile, there are a lot of other categories available like art and games so taking a decision might be difficult. 

Opensea is among the popular marketplace for NFT that has the most activity. It is Ethereum based marketplace that requires ethers to process any of the transactions. Perhaps this transaction won't be successful unless their partnered wallet such as MetaMask is connected with your open sea account.

How to set up MetaMask

The setup simply requires downloading a MetaMask chrome extension 

You are supposed to create a wallet and secure it with a password

Add a security backup phrase of 12 words and download it for safety

Transfer ETH to MetaMask

The Ethereum bought earlier through the exchange now needs to be withdrawn to the MetaMask wallet. Before transfer, you must keep in mind the cost of that NFT as well the gas fee of the token you are looking forward to buying. Input the amount of Ether required and you are all set for the purchase.

Buy NFTs

After funding the account, it will only take a few minutes to purchase if you have identified the NFT. The marketplace has a huge sum of NFT available that can be filtered according to the choice. Most of them are available in an auction format that requires a bid to proceed so the higher you bid, the greater the chances to get ownership. If the owner is ready to sell, just click on "buy now" to perform the transaction. Once completed, you will become the official owner of that particular NFT.
Pros & Cons
Pros of NFTs
This will help the seller generate higher revenue in the form of a digital asset than the traditional way
NFT is more secure and authentic as every data is stored in the system and can't be deleted
Smart contracts can be made which have automatic execution
Cons of NFTs
The hackers can access your account and steal the NFTs if not properly secured
It isn't environmentally friendly and requires a lot of energy like bitcoins
Conclusion
The craze for NFTs has just started which will continue to increase with its value but just keep in mind that at some point it is going to crash like other cryptocurrencies. The future is uncertain so it is better to invest in small amounts.