Neha Kakkar is in Dubai. Gear up for another enthralling music performance at Global Village this coming week. The festival park has announced the next singer in line to perform live in concert at the mainstage. Bollywood pop sensation will be taking the stage on December 21st, Wednesday at 8 pm sharp to spellbind the audience with her popular numbers.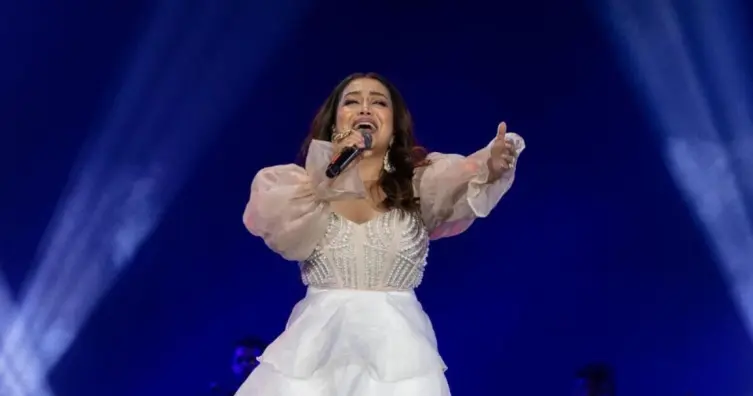 Bollywood's Queen of Pop
Kakkar is known for her vibrant and energetic personality and is loved by Bollywood fans from across the globe. The singer will be performing on hit numbers including Mile ho tum, Dilber, London Thumakda, Kala Chashma, Kanta Laga, O Saki Saki, Bijli, and Kar Gayi Chull to name a few. 
She rose to fame in the industry with her popular song Second Hand Jawani and has sung several hit tracks up till now. Her bubbly personality, witty banter, and humorous nature have made her one of the liveliest performers in the Bollywood industry. 
YouTube Diamond Award Winner
Currently serving as a judge in a popular reality TV show, Neha Kakkar herself was a contestant in a musical reality production. She has numerous awards and honors on her shoulders and is the 1st Indian celebrity to be presented with YouTube Diamond Award. She was also nominated in the Forbes India Celebrity 100 list and was also part of the Asia 100 Digital Stars List.
72 Million Plus Followers
Kakkar also enjoys a huge following on her social media handles with around 72 million followers on Instagram. She was also ranked as the most-watched female on YouTube back in the year 2019 with a whooping 4 billion views. 
3rd Artist to Perform Live at Global Village Season 28th
She will be the 3rd artist to perform live in concert at Global Village. Earlier Arab superstars Myriam Fares and Nancy Ajram took to the stage and bewitched the audience with their awe-inspiring performances.
Watch the Concert for Free
You can head over to the venue to grab this once-in-a-lifetime kind of opportunity and watch the concert absolutely for free. All visitors with a regular ticket can access the main stage without paying any additional charges. There is ample seating space available for families and children but still, it is advised to reach the venue one or two hours before the concert to avoid huge crowds. 
Global Village Tickets
Global Village is the biggest hub of intercultural activities and is the most popular family-friendly festival in the region. The venue is home to unique pavilions, street food, a shopping kiosk, fun rides, and kids' activities. The festival park opens its gate late in October every year and lasts till the end of March. This year marks its season 28th with several events and activities lined up for the coming months including the Winter Wonderland and Free Christmas Party! 
All events, happenings, performances, and shows in Global Village are free for visitors. You can get cheaper tickets online by paying only AED18. If you choose to pay at the counter, the ticket will cost you around AED25. Senior citizens and kids under 6 go free.