Since Dubai is famous for having a high cost of living, that doesn't mean you cannot visit the city on a budget. You can still travel comfortably and experience everything Dubai has to offer. If you are wondering how much it would cost you to go on a trip to Dubai, the following tips will help you save money as a tourist in Dubai.
Use public transportation


If you are on budget, use public transportations to visit the city. Dubai Metro isn't covering all parts of Dubai, but it can help you reach the most popular areas in the city, such as Burj Khalifa and Dubai Mall. Places such as Atlantis and JBR beach are reachable via the tramway and most of the areas of Dubai can be reached by bus. Buy a NOL card at any metro station and top it up as per your needs.
Don't forget that public transportations are used by workers! This means that you may want to avoid peak hours (8am-10am and 5pm-8pm).
Taxis can still be used for short distance as they are relatively cheap in Dubai:less than AED 2 per km – [the minimum cost is AED 12].

Choose to stay in residential apartments

Stay in hostels or apartments to save money
Since hotels are fancy and you need to eat your meals out, it can cost you quite a lot of money for your wallet and pocket. You can look for a great place which is Airbnb where you'll be able to find amazing deals for your ideal locations and outclass facilities. If you choose a hostel in Dubai for living you will be getting privacy. If you choose Airbnb then you have much more choice and you will be getting your own private space.

Things to know when you stay on Airbnb

Be on time when checking in and checking out
Follow their rules
Tidy up

Shop smarter

When shopping for groceries and food, you can sign up as a frequent shopper and get coupons. Supermarkets including:

Lulu
Nesto
Carrefour
Deira fish market

These markets will save you a good amount of money. Popular middle eastern foods will cost you less than 10 AED.

Eat in old Dubai

If you want to save your money while traveling do not go to eat in malls, hotels, or fancy places. Meals in Old Dubai are cheaper. It will cost you around 10$ to 17$ USD whereas if you go to malls and hotels it will easily cost you 44$ USD on average.

Find free opportunities

Find free opportunities to enjoy to your fullest
There are more free facilities than you can think of. You don't need to spend money on your data, as many places offer free Wi-Fi and data. You do not need to pay for parking spots if you find some are free. Furthermore, you can visit the camel museum without any entry fee. There are free yoga classes. You can also ride an Abra boat for free. So it is all about if you are serious about saving your money. These are money-saving tips you should keep in mind.

Visit outside of peak season

Visiting outside of peak season will save you a whole lot of money
You can save a lot of money if you change the time you travel or Visit Dubai. The peak time is from October to March when there will be cooler weather and people are trying to escape for a little sun.

Drink less alcohol

Since alcohols are expensive avoid them

You are sure on a holiday wanting to have a great time but it might not l be the best plan. If you have a tight budget while traveling in Dubai, it won't help you save money. Alcohol is really expensive, it doesn't matter where you buy it from. If you still want to drink, you can follow these two tips.
Go buy a couple of bottles duty-free since you won't be able to go to a supermarket because you will need an alcohol license. Prices duty-free are much cheaper.
Head to places that have special deals on drinks like happy hour, ladies night, or gents' night. It'll help your budget stay within its limits.

Stick to your budget

If you spend less money, the longer you can travel. Sticking to your budget makes you travel slower and that is how you spend more in one city and so you get to see more of Dubai.

Make sure to stay outside of downtown

Make sure to stick to your budget. As you know by now, Dubai is the most expensive place to stay in a city. There is partly called "Deira" that stays in it. It is just a few minutes from downtown and it is one of the oldest and most established areas of Dubai. The reason for not staying downtown is that it is the most expensive place to stay in. If you stay in an apartment it will cost you around 185$ but if you stay at any hotel downtown it will cost you 254$ at the cheapest. So stay outside of downtown.

Currency exchange

Do not exchange money in airports.

Do not exchange currency at Airport as it is a really bad idea. At airports, currency exchangers can get away with charging you inferior rates because you do not have many substitute options. By using Atm you can save up a bundle of money. Airport
currency booths such as Forex or Travelex can lose about 15 percent of the money you were about to exchange but 8f you choose a bank you only lose 8 percent of your
money while exchanging.

Claim value added tax

Claim value added tax

The best way so far to save up money that you probably didn't know is that you claim your value-added tax (VAT). You can claim 5 percent of value added tax that you have done while traveling in UAE. You can claim 5 percent of a value-added tax while you are exiting the country from any of the Emirates. So make sure that when you purchase a high-value item, ensure that the retailer has participated in the Tax Refund for tourist scheme. But there are products from stores at Dubai mall that are not valid for a
value-added tax refund. For example, the Apple store won't be participating in an added tax refund.

Use mobile applications

If you use mobile applications, you can find amazing deals. These applications offer different deals each day. The discount ranges from 50 percent to 90 percent off. You can only avail of these deals if you purchase them within 24 hours. It can help you save easy money. Get to know the tricks of Dubai residents.

These apps will help you

Use the entertainer app

Use The Entertainer application. It is for both androids and iPhones. This app offers 1 plus 1 deals a year around but you are only supposed to pay 205 AED including value-added tax that you can refund later on when you leave the country. This app offers discounts so decide the places you are planning to visit for offers frequently.

Avail birthday deals

Avail birthday deals

If you visit Dubai on your birthday month you can easily save a couple of bucks. You can avail your birthday month deals from many places which few are:

Aquaventure Waterpark.
Wild Wadi Waterpark.
Legoland.

Many restaurants may also offer free complimentary cakes or side dishes on your birthday. You should check out these deals here.

Students' discount

Avail students' discount

If you are an ISIC student and want to save money where possible then carry your student ID card and then ask for a discount on outlets. There are many shops like H & M that offer around 10 percent discounts for students and while registering for NOL metro present your student ID card so that you get to have special offers for the metro.

Emirates pass program

Keep your boarding pass with you

This Emirates Pass program will give you exclusive deals if you show your boarding pass across the UAE. This program offers exclusive offers to over 5000 locations simply by showing your boarding pass.

Cut your trip short when visiting Dubai.

Cut your trip short when visiting Dubai

As you know Dubai is more of a destination to have a vacation and not to explore. Since you have to maintain a budget you should make a quick stop. Make your trip fun and not boring by staying for more days and trying to stretch money. Instead, do fun in less amount of days because it is better than nothing after all.

Do not go shopping

Do not go shopping in Dubai Mall

It is tempting to go on shopping and it takes a whole lot of self-control but if you want to save money while traveling to Dubai as a tourist, shopping in Dubai is a big no-no. Dubai Mall, the world's largest mall, and wanting to check out 1200 different outlets for the latest deals and trends is tempting and I know that. However, if you control your urge of shopping you will avoid spending a lot of money on unnecessary items. The prices in Dubai mall are high and it isn't very affordable. If you want to stay within your budget avoid going to Dubai Mall.

Tourist card.

Get your tourist card

The best way to save money when traveling and visiting Dubai for a vacation is to purchase one of the city tourist cards. The tourist cards include discounts, fast track access, and go can get free entry to Dubai's main attractions.

Dubai Explorer Pass

This explorer pass gives you entries to a maximum of 7 attractions and theme parks in Dubai. You can save up to 55 percent by designing your itinerary.

Attractions included in Dubai Explorer Pass
The observation deck, on floor 125 of Burj Khalifa.
Desert safari.
Cruise and dinner on the Corniche of Abu Dhabi.
Sightseeing bus of Dubai or Abu Dhabi (Big Bus).
IMG Worlds of AdventureMotiongate Dubai.
Legoland DubaiBollywood Parks Dubai.
Go, Dubai Card
This goes Dubai card will give you free entries to a maximum of 37 attractions in the city for 7 days which makes up a whole week. You can save a lot.
Attractions included in Go Dubai Card
Burj Khalifa observation deck.
Dhow Dinner cruise which is on Dubai creek.
IMG Worlds of Adventure.
Adventure Waterpark.
Camel ride in Abu Dhabi.
Desert Safari in Abu Dhabi.
High-speed boat ride in Dubai marina.
Sightseeing bus between Dubai and Abu Dhabi.
This last tip is a must to help save a good amount of money so do not miss it out.
Last-minute travel tips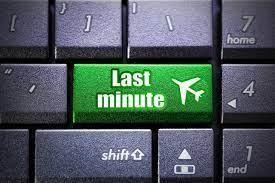 Write everything or note on your phone what you are going to do on that specific day
Do your research.
Make copies of important documents.
You should have the right apps downloaded.
Flights are cheap in mid-week, so make sure to fly mid-week.
Do not set expectations.
Keep in mind the 14-day rule.
Avoid peak seasons.
Book cheap places to stay.
If you pay with a card, make sure to pay in local currency and not in AUD.
Research per day budget, you will have saving goals, after you know the cost.
You can check reviews if you think something is good.
The business may close on Friday because it is an Islamic holy day.
Avoid traveling during the month of Ramadan as there are many chances of things shutting down during the day.
There are pink taxis for women in Dubai.
Avail of all deals and offers.
Do not exchange currency in airports.
Plan your trip in advance
Planning will save you multiple trips to stores that will directly save you money because you will not be spending money on traveling. Planning will make your journey as efficient as possible. If you plan your trip you will be more likely to consider where you would want to go and what you want to experience. Not only this but Planning will help you set your ideal time for traveling. By Planning, you will be more likely to improve your financial performance and problems. This first tip can't be ignored. Ignore it at your own risk.
Flights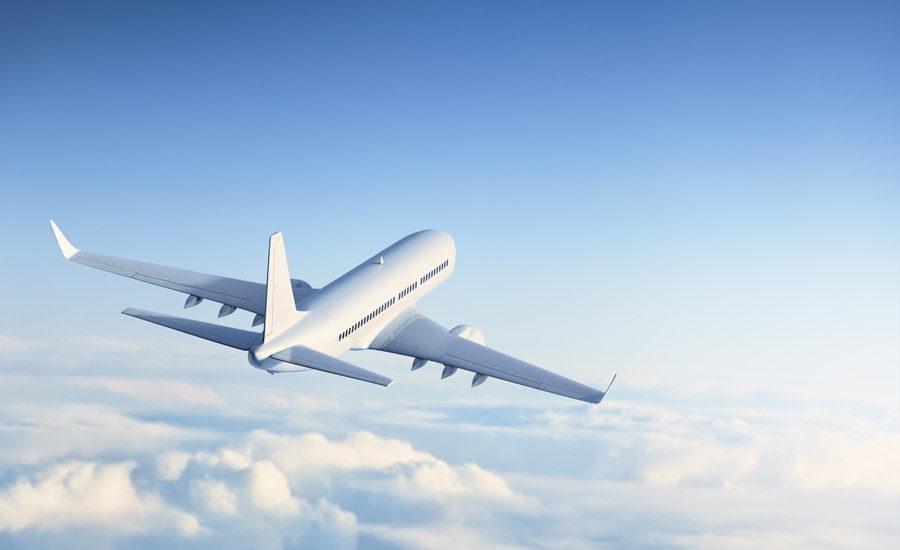 If you want to save money while flying then you'll be provided with these 3 solutions. Just to let you know flights are expensive on weekends so avoid flying on weekends You will find Ticket prices cheaper on Tuesdays and Wednesdays.
To help you reduce the ticket price, book a flight late at night.
Use price protector Flight Network is a website that is offering a price drop guarantee. If you book from and later if the ticket price drops you'll be given a refund and this way you can enjoy
worry-free booking.
Try another alternative airport.If you choose Dubai International Airport it might be costly for you. Another option could be Dubai World central or Sharjah. These Emirates flights landing are much cheaper. If you are a tourist with a budget it is a decent option for you. Make sure to arrange transportation for yourself. Install Uber and Careem.
Conclusion
By using these tips and methods, you can save a lot of money that you can invest in your future in something else. These strategies will help you enjoy and experience to your fullest with savings. If you stick to these money-saving tips, they will be helpful for you more than you can think. We will recommend you always have a fixed budget beforehand and accommodate your travel to stick to that budget. By sticking to your budget, you can enjoy your trip entirely instead of wondering if you may spend too much. Vacations do not have to be expensive every time.
You can still save up. We hope that these tips and tricks help you stretch your money and for you to add more value to your trip while visiting Dubai. Let us know in the comments box below if these mind-blowing and worth learning tips helped you while visiting Dubai. Good luck! For your trip for Dubai.