Are you wondering ways to make money online in Dubai? You're in luck. There are a variety of ways to do so while sitting in the comfort of your home. Earning a sum of money has only been limited to the thought of doing a 9 to 5 job. However, Due to the recent pandemic work from home has become a new normal, giving you more flexible working hours. Find out now how to earn money in the UAE.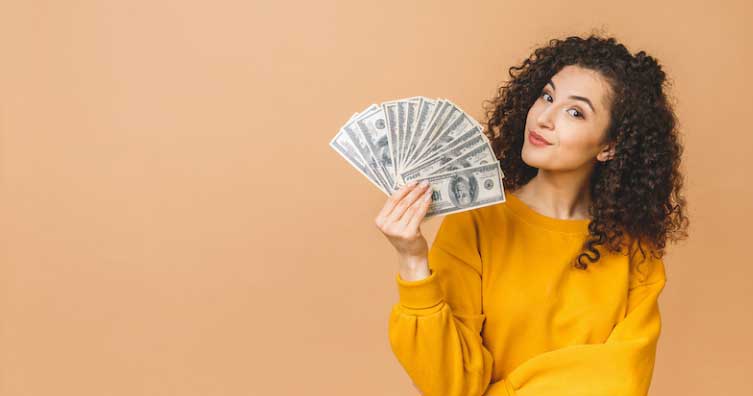 You can make it a full-time income or make money online legally by starting side hustle. Something that can either help you make an extra hundred or thousand dollars a month. Especially if you are living by yourself in a city like Dubai, you might have barely leftover with any amount after paying the bills. You need to have an extra income in order to live a comfortable lifestyle in Dubai.
There are numerous money-making opportunities available online. Before we dig in to these ways, you should be cautious while choosing a platform as some of these might be a scam. Here are the top 3 proven ways to make money online in Dubai:
Online Tutoring
Do you have a sellable skill that others might not have? Whichever your area of expertise is, consider selling your skill by online tutoring the students worldwide.
Online tutoring is a convenient way to earn money faster as you can set your availability according to your busy schedule. As a beginner, you may earn around 40 Dirhams per hour and can go up to 150 Dirhams, as you gain experience. While school subjects are also in high demand for tutoring, you will also find learning different languages popular among students.
The website listed below are the best platform to start your tutoring career:
Become a Freelancer
In recent years, Freelancing has been one of the fastest ways to make money online. The only thing you need to do to get started as a Freelancer, is to master your skill set in a right way in an effort to offer your services to the clients all over the world.
Ideally, you need to make an account on different Freelancing websites and are required to showcase your skills in form of listing or a portfolio so the interested clients can reach you out. Freelance jobs have great diversity. You can start as a web developer, a content writer, or even a graphic designer. If you are fluent in another language you could even try your hands at translation work.
The rate of every project varies and is only paid once you have completed the project. You can expect to earn between 18 Dirham to 350 Dirham per project, depending on the work. The websites that provide freelance jobs are:
Make Money with Affiliate Marketing
If you are thinking to earn tons of profit, affiliate marketing is the right place to do so. If we put into simple words, affiliate marketing is doing a partnership with company to sell their products. You make a commission every time, you drive them a sale.
Check if your favorite brand has a referral or affiliate program and earn money to suggest new products to your friends and family. You can start by making your own blog or YouTube videos related to the niche you are interested to promote. Some of the best affiliate programs that can help you earn a great amount are:
These are some of the proven ways that you can use to make money online. The most important thing is to first evaluate your skills and then you should start working on any field.
You may also like
A Guide to Make Money Online in UAE with Affiliate Marketing