Do you feel like going into the grocery store with a full pocket but returning out barely empty-handed makes you wretched? There are simple programs to save money on groceries that you can contribute to your savings. Groceries are the basic essentials of our life with all other financial responsibilities which also takes away a good sum of the income. This doesn't make it a compulsion to cross your budget every time with those random lights or that elegant set to your cart.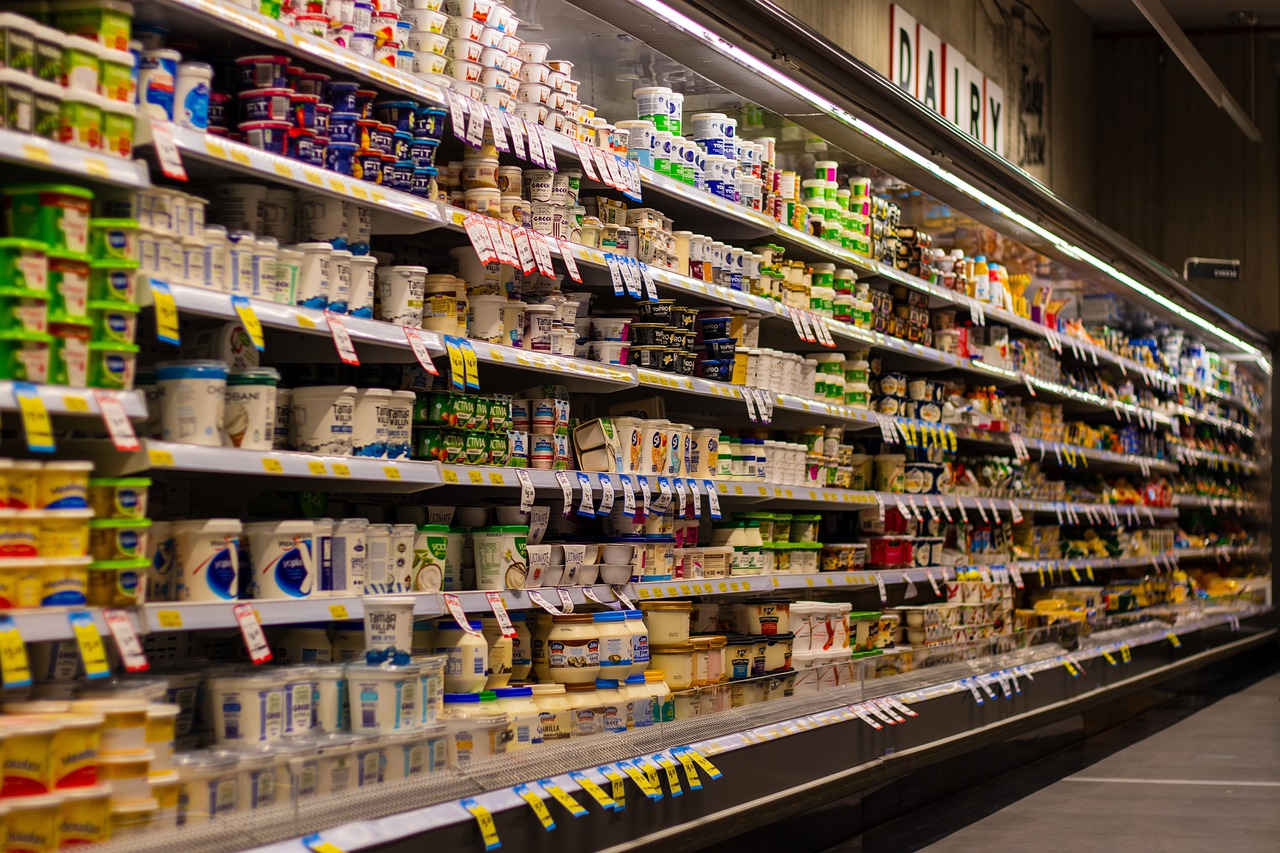 During these times, when the prices are increasing with each passing month, it is becoming difficult for people to even get those organic products. If you are thinking of saving money, cutting the grocery bills is the best way to budget your month. This might become complicated, but we have the easiest way to save money on groceries if you are struggling with it.
Loyalty Programs
Nowadays, loyalty programs have become a trend in many recognized stores. This is a new way started by many businesses to attract customers. The easy access to avail these offers have caught the eyes of the public. It is simple to use and is available at the respective website or the mobile app. We have collected some programs; let's dig into it.
Earn cashback with Carrefour

One of the largest hypermarkets in the world, Carrefour has been leading the game for a long time. It is the most talked-about rewards program, and that is also for a good reason. The program comes with a platinum plus and platinum credit card full of benefits and more monthly savings. Members love it not only because of the cashback offered every day but also due to the amazing weekly discounts and exclusive offers. Tuesday is the happiest day at Carrefour for customers as you can avail 25% off on all the Carrefour products and another offer of up to 6% cashback makes it more valuable.

Download the Share App here.

Earn Skyward Miles with Almaya

If you are someone who loves flying with Emirates more often, we have good news for you. You can get great discounts on your flights while shopping with Almaya for your essential groceries. This sounds good, and who would not love to avail of this offer. The method is very convenient and easy to use. All you need to do is to download the Skywards Everyday app on your ios or android devices. You simply need to show your smartphone with the app to the cashier at the specified outlets. The cashier will enter the pin, and here you go with the instant miles on all of your purchases.

There is no limit to using this, so you avail yourself your miles every day with whatever you purchase.

Download the Emirates Everyday App here

Nesto Groceries and the Union Coop App

The best part of the loyalty program Inaam offered by the nesto hypermarket is that it rewards customers for earning points with each purchase. This gets you the chance to redeem the vouchers, which is better than cash. The Inaam card is the must-have to sign up for the program.

Inaam app is also available for customers that provides you with 1% cashback on every purchase. This is a pretty solid offer. The next we are moving to the union coop tamayaz offer that has made groceries more rewarding. You can enjoy up to 5% cashback as you make a purchase with union coop anywhere in the UAE. The offer comes with the Tamayaz card, which also has many more exclusive deals for the customers.

Credit Cards

The other best way to save money on groceries is using cashback credit cards. It would be best to consider these while thinking of grocery shopping as it will save you a generous amount and reward you back with some extra points. Cashback credit cards are the personalized card offered by particular brands which can be used anywhere in the Emirates. You need to check out the credit cards of your favorite hypermarkets. Najm cashback card is free of charge for a lifetime and gives you the chance to redeem the cashback in the form of whatever you want to purchase. The Union Coop Tamayaz credit card is free for a lifetime and has great rewards for you for every purchase. You get 3 points on every Dirham spent at Union coop.

Download the Inaam App on iOS and Android

To conclude, these are the easy ways to save money on groceries and will hopefully help you control your budget and save the extra amount for other luxuries.

You may also like

6 Ways to Lower DEWA Bills and Save Money
Best Cheapest Home Internet Package in the UAE
Top 3 Discount Apps To Save Money