It's no wonder that every new year many of us resolve to adopt a healthy lifestyle – keeping a well-balanced diet and giving up on bad eating habits. Although most of us start the year with these intentions, in a month we get carried away from our goal. We do know preparing healthy meals is just not so easy, especially if you hate cooking or simply have zero time to prepare a meal.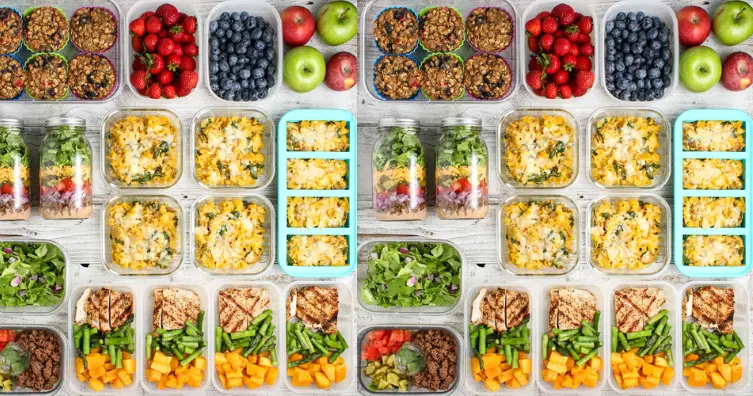 In these situations, it's all too convenient to turn towards frozen items, junk food takeaways, and enticing snacks, all of which tend to leave negative effects on our bodies. However, if you want to be among healthy eaters, there are plenty of healthy meal delivery services available in Dubai. Whether you are following any particular detox plan or you prefer a plant-based diet for dinner, they cater to all
types of meal plans. Take a look at these healthy subscription services that provide mouthwatering, nutritional meal which is easy to pull on the table. Read on to discover the top 6 healthy meal delivery services in Dubai.
Meals on me
Are you busy with your professional life and struggling to spare 15 minutes for meal preparation? No worries! Meals on me is the best solution for those who prefer food cooked by someone else. The company offers 30 delicious dishes every
day, with an option of a new menu every week. Besides this, the meal plan comprises 6 diversified cuisines- including Arabic, Indian, International, vegetarian, wholesome, and keto-friendly meals.
Moreover, Meals on me has 3 plans to choose from which can be accessed as a weekly or monthly subscription. Your weekly plan costs AED 546 (inclusive VAT) for lunch and dinner separately but you'll pay AED 1092 for two meals per day for a week.
Pura
If you are planning on losing weight, staying healthy, or want to bulk up while achieving your goals with delicious home-cooked food. Pura has got you sorted with their nutritionist-designed meal plans with each meal personalized according to your dietary requirements. With a wide range of customized menus, their main focus is to provide food without gluten, dairy, seafood, nuts, and eggs.
While you can opt for 1500 calories plan in which you will get 3 meals a day with 2 snacks. Or if you're looking to incorporate healthy food into your daily routine then pick their popular goal-based menu plan. They offer monthly meal plans starting from AED 2720 per month for a calorie plan and AED 3045 for a personalized plan.
Root'd
It's difficult to find a 100% vegan meal delivery service in Dubai, but Root'd by Freakin' healthy does its best to serve plant-based meals with an innovative twist. All of their meals are centered around plant-based ingredients and are always free of preservatives, sugars, and all animal products. Although, there are a few categories to choose from, including Balanced Lifestyle, Calorie Count, and Weight Management.
Everything is made fresh daily with wholesome ingredients that will make you feel great and nourish your lifestyle with optimum health. Each meal plan is available 5 days a week. You do get the option to choose weeks' worth of dishes from a variety of options at the start of every week. The food packages will cost you around AED 120 including VAT for three meals and snacks a day.
Kcal Extra
Kcal is the longest-running meal delivery service in Dubai that is well-known for its original and healthy food. They offer a diverse list of menu plans according to your personal health goals, including weight loss, muscle building, body transformation, or maintaining weight. If you are concerned about your macronutrients, you can consult a nutritionist available at Kcal who will tailor your intake.
With over 800 dishes from around the globe, you have a variety of dishes to select from throughout your plan. Furthermore, you have the option to switch any meal whenever you want through the e-tools page available on their website. The standard 7 days week plan with the lowest calories starts from AED 3100 while every plan is individually priced.
Hello Chef
If you are someone who got great cooking skills or uses cooking as a stress buster then Hello Chef should be your go-to delivery service. They are going to save you from all that super mart run to buy ingredients, as their fantastic service will bring out an ingredients-based meal kit with original recipes delivered to your door steps. Their weekly menu consists of 20 dishes that are made with high-quality and organic ingredients. The variety of recipes keeps changing every week with an option to customize the protein or carbohydrates in your particular dish.
The meal plan is delivered with the nutritional information of each dish on the recipe card with a specific warning for those allergic to a certain types of items. As a bonus, you can skip or cancel the delivery anytime.
Super Meals
This is second to none when it comes to customized healthy menu plans. Super Meals have been delivering quality food for more than a decade and are the first customizable meal prep company in Dubai. The plans are ethically designed by a team of professional nutritionists, athletes, and chefs. Apart from this, a well-balanced plan is created to cater to your healthy goals. There are 4 main calorie-dependent meal plans to choose from, which are Easy Lean Up, Maintenance, Lean and Mean and Go Big, all of which are made from fresh ingredients.
Another thing is that the menu keeps on changing you have a variety of dishes available every day. No matter which meal plan you choose, you would never get a chance to eat any meal more than twice a month. Each week the meal is delivered 3 times to your specific location. So, get started with 20 days lunch meal pack at AED 1475.
Conclusion
Sticking with your preferred healthy diet plans is not easy. That's where healthy delivery services come in to help you stay on track. Good quality food provides our bodies with the right amount of nutritional content. The meal delivery services in Dubai are very efficient and they help you save hours of meal prep with budget-friendly meals. We have mentioned above all the well-rounded healthy meal delivery services in Dubai. Do check these delivery services that will guide you to choose the right fit.
You may also like to read
4 Ways to Save Money on Groceries in the UAE