Four emirates in UAE have announced incredible discounts on traffic fines as part of the 51ST National Day celebrations. Now pay half of your penalties and save money that could have otherwise been spent on paying hefty fines. UAE traffic police always surprise motorists in the country with special offers and exclusive discount campaigns, especially at the end of every year. Residents can avail of the offers and clear off their fine payments without burning a hole in their wallets. The goal behind such initiatives is to facilitate the residents and take the financial burden off their shoulders. Such schemes have proven to be quite beneficial in the past and the government keeps rolling out such campaigns to promote happiness across the emirates.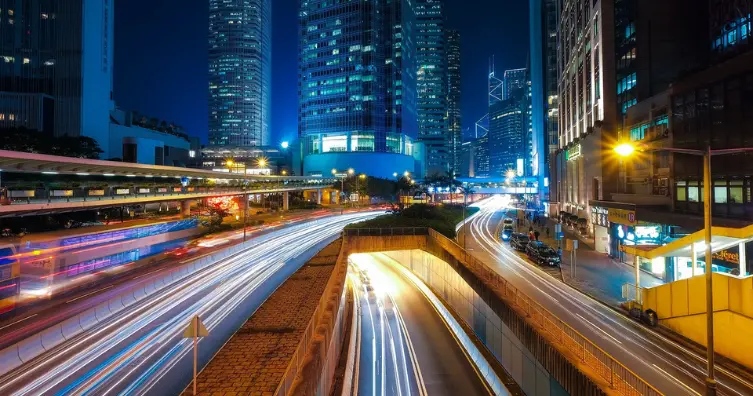 What's the catch?
For 2022, drivers in Abu Dhabi, Ajman, Fujairah, and Umm Al Quwain can now pay early and enjoy reduced costs on all penalties for traffic violations committed throughout the year. Here is everything you need to know about the traffic fines schemes announced in the 4 emirates ahead of National day 2022.
4 Traffic Fines Discount Schemes Announced in UAE
If you have been holding up the payment of traffic penalties because of piled-up amounts, there is good news for you. Abu Dhabi, Ajman, Fujairah, and Umm Al Quwain have announced discounts on traffic fines to help residents clear up their dues and renew their vehicle registration seamlessly.
Here are the details of all the discount schemes announced so far:
Abu Dhabi Traffic Fines Discount
Abu Dhabi Traffic Police Department has announced up to 35% off on traffic fines and penalties for the year 2022. Pay your fines at the earliest and avail of the reduced costs offer. If you pay all your fines within a period of 60 days of committing the offense, you will be entitled to 35% off the total cost. If you pay the fines after 60 days and within a year, you would get a 25% off the total amount to be paid. Payments for the fines can be paid online via authorized platforms managed by Abu Dhabi Government. Or you can directly pay the cost of penalties at the designated customer service platforms across the emirate. You can also break down the total amount to be paid in interest-free installments and clear off the dues via ADIB (Abu Dhabi Islamic Bank), FAB (First Abu Dhabi Bank), Emirates Islamic Bank, or Mashreq Bank.
Offer: Up to 35% off on traffic fines with early payment
Validity: For 60 days beginning from 23rd November 2022
Visit Abu Dhabi Traffic Police Website for the latest news.
Fujairah Traffic Fines Discount
Motorists in Fujairah can now thrash down the imposed traffic fines by 50%, thanks to the latest discount scheme announced by the Emirate for the year 2022. Beginning on November 29th, residents can clear off their penalties and pay only half of the original amount. The exciting fact about the scheme is that all black points earned will be canceled. The offer will be valid for 60 days only so you better hurry up
All penalties sustained before November 26th are eligible for the discount except for serious road infringements.
Offer: 50% discount on traffic fines registered before November 26th
Validity: 60 days beginning from November 29th, 2022
Visit the Fujairah Traffic Police Website for the latest updates
Ajman Traffic Fines Discount
The Emirate of Ajman has also jumped on the bandwagon and announced a massive discount on all penalties incurred before November 11th, 2022. Motorists can avail of a 50% discount offer and clear off the payments before January 6th, 2023. Serious traffic offenses like risking the lives of others, violating the red signal, and over-speeding by more than 80 kmph over the set limit shall not be covered in the scheme. You can pay for the penalties via police customer services centers across Ajman, and Sahl kiosks, or make payments online through dedicated interior ministry or Police apps.
Offer: 50% off on traffic fines registered before November 11th, 2022
Validity: Till January 6th, 2022
Visit the Ajman Traffic Police Website for payments and queries.
Umm Al Quwain Traffic Fines Discount
Slash the cost of your traffic fines to half with the Traffic Fines Discount Scheme announced by the Umm Al Quwain traffic police department. All traffic offenses committed in the emirate before October 31st, 2022 are eligible for waive-off. Live endangering violations and other serious offenses are not covered under the campaign. Pay the fines online via the official website of Umm Al Quwain Police or the Ministry of Interior mobile application. Serious traffic offenses are not covered under the scheme. The fines can be paid on the police's website or the Ministry of Interior app.
Offer: 50% Discount on traffic fines
Validity: From 1st December, 2022 till 6th January, 2023
Visit the Umm Al Quwain Traffic Police Website to find more details.
Dubai Traffic fines Discounts
Up till now, no announcement has been made by the Government of Dubai to waive the traffic violation fines in the emirate. However, you can pay for all your pending penalties in easy installments with 0% interest. The interest-free installment plan is available for a limited time only. Pay the fines within 3 to 6 months of committing the violation and enjoy a zero percent interest rate. Payments can be made with credit cards through
Abu Dhabi Commercial Bank
Emirates NBD
Emirates Islamic Bank
Dubai Islamic Bank
Commercial Bank of Dubai
Standard Chartered Bank
Terms and Conditions
The total payment amount should not be less than AED5000
A minimum of 25% of the total fine cost should be paid
Installments can be spread over a period of 24 months
A fine of AED100 would be charged for late payments
There should be no more than a 3 months gap between each installment
Visit the Dubai Police Official Website for the latest updates and terms and conditions.
You may also like to read
Smart Ways to Save Money on your Car Insurance in UAE