If you find yourself guilty of spending way too much on food, leisure, and shopping, consider opting for special membership programs to cut monthly expenses down. There is a myriad of money-saving apps and memberships in UAE where you can sign up for a little amount and avail of exclusive discounts and reduced costs on your favorite restaurants, cafes, malls, and leisure spots across the country.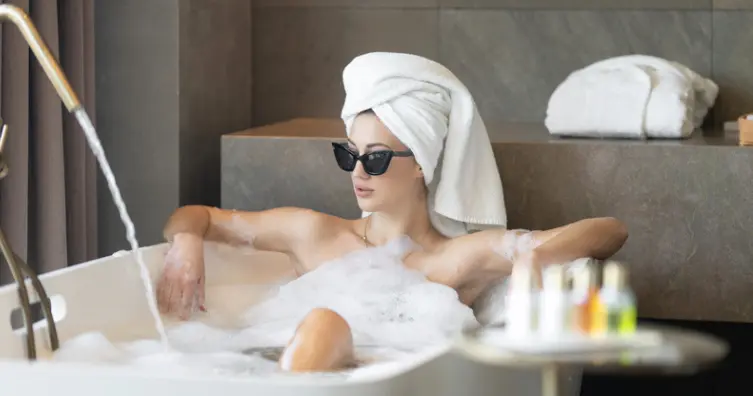 Experience all that you want to without having to hold yourself back because of the high costs involved. Save yourself a good few Dirhams while still living your best life in Dubai.
Here is a rundown of some of the best value-for-money memberships, discount apps, and annual passes that you can sign up for in UAE to help you save the smarter way.
Aquaventure Annual Pass
For all those water babies out there, you can swim, splish and splash, and beat the summer heat with exclusive annual passes for Aquaventure. Experience the best of water sports, activities, and giant pools, and have a time of your life with friends and family without having to spend a bit over the odds. Get unlimited access to one of the world's largest and most popular water parks in Dubai along with 25% off on all foods and drinks served at the venue.
Cost: AED 990 per person for the annual pass, AED 399 per person for a 3-month seasonal pass
Location: Aquaventure, Atlantis The Palm, Jumeirah, Dubai.
Sign up for the pass at Aquaventure's Official Website
IKEA Family Membership Card
Most of you might not know about this, but IKEA UAE has an exclusive membership program for families where you get access to special promotions, discounts on furniture, free drinks on weekdays, reduced costs on food, free deliveries, free returns, free workshops and events, extra playtime for kids at the play area, and lots of other member benefits.
The exciting fact is the membership is open for all for absolutely FREE. No hidden charges or subscription fee is involved.
Sign up for free at IKEA UAE
Entertainer's Annual Membership
Perhaps this one doesn't need any introduction. Entertainer brings your way a world full of deals, offers, and discounts. The UAE's most loved membership program allows members to enjoy buy-one-get-one-free deals on brunches, buffets, drinks, and main courses at popular eateries across the country.
Not only this, but you can also avail of special prices at salons, spas, fitness centers, hotels, resorts, and flights. It's an all-in-one discount app that helps you save a lot of bucks on dining, shopping, and leisure.
Learn more about Entertainer benefits, offers, and the signup process here.
Download the app and sign up as a free user or upgrade to premium membership for as low as AED 420. You can also split the membership cost in monthly installments. It just couldn't get better than this.
Cost: Dubai Standard: AED 420 per year, Dubai Premium: AED 588 per year
Meals on Me
For the health-conscious peeps in Dubai, Meals on Me is the perfect platform to get healthy and delicious meals delivered right to their doorstep at attractive rates. You can select a subscription plan according to your budget and choose a menu as per your diet and health preferences. Decide on the number of meals to be delivered in a day and seamlessly plan weekly schedules.
Meals on Me delivers all over Dubai with free shipping on every order.
Cost: AED 153 for weekly lunch or dinner subscription, AED 567 for the monthly plan
Visit the website for further details on memberships, menus, and meal plans.
Deliveroo Plus
With Deliveroo Plus, unlock hundreds of special deals and offers on your favorite restaurants. The plus membership allows members to enjoy free delivery on all their food and grocery orders. You just have to pay a little subscription fee a month to get free deliveries from popular restaurants, cafes, and hypermarkets.
Besides this members also get access to special promotions and discounts at eateries and stores to help them order more food for a lesser price.
Cost: AED 29 per month for Gold Membership, AED 19 a month for Silver Membership.
U by Emaar App
Enjoy huge savings on restaurants, hotels, resorts, cinemas, retail shops, and theme parks, and earn cashback with U by Emaar Loyalty Program. This value-for-money application allows members to access premium experiences and benefits without having to burn a hole in their wallets. With over 60 participating venues, you can save a huge chunk of money on dining, shopping, and leisure.
Sign up for a U by Emaar card and download the app to start reaping the benefits. Spend money on your favorite eateries, brands, and landmarks to earn U points. After collecting a reasonable amount of points, you can redeem them to avail of discounts at a wide selection of venues across Dubai.
Advantage Plus
Now access premium beaches, pools, gyms, and leisure clubs across Dubai at reduced rates with Advantage Plus, one of the best lifestyle membership programs operating in the country. Members can enjoy exclusive discounts, deals, and offers at top clubs and private beaches located across the UAE.
There are three subscription plans that you can sign up for. One membership plan is open for individuals only, another is for corporate personnel, and the third one is a family package that includes two adults and two children.
This one of its kind lifestyle and wellness program is your gateway toward upscale venues without having to spend a fortune.
Cost: Annual membership plan starts from AED 2625.
Talabat Pro
Even AED 5 per order can take up a huge portion of your monthly expense if you order frequently from food delivery apps. You can now get all your grocery essentials, favorite food, medicines, and bakery items delivered right to your door without having to pay the delivery cost.
Talabat Pro allows members to enjoy free deliveries on all orders by paying a flat AED 19 per month. Order as many times as you want in a month and skip the delivery fee.
You can download the app to learn more about the membership plan and benefits.
Cost: AED 19 per month