The VPN métier is the most rewarding of all where affiliate marketing in UAE is concerned. Ever wondered what makes it more profitable? Read on to learn more.
You must be well aware of the fact that a huge portion of the UAE population makes use of VPN programs for either connecting to their family back home or for corporate and business purposes. Based on this information, you can probably earn high commissions by promoting the services of popular VPN services among your audience in Dubai and other emirates (if you do have a significant following).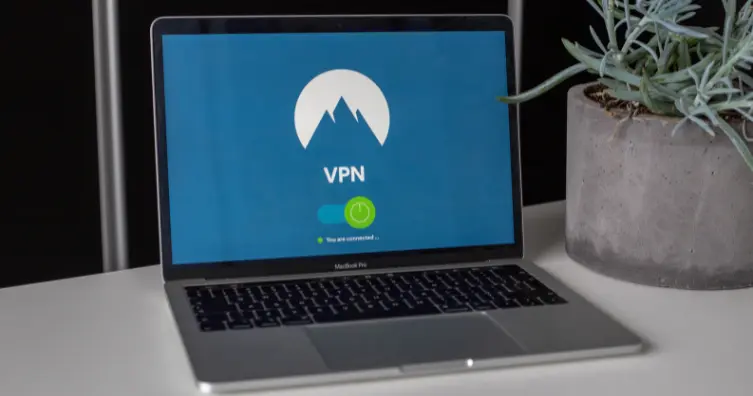 Affiliates can bring in enormous profits with VPN affiliate programs with regular commission rates of 40% on average.
Another exciting fact is that majority of all the VPN service providers provide their potential consumers with massive discounts for multiple years' subscriptions and the affiliates' order value ultimately shoots up.
Last but not the least, if you being an affiliate help your audience in UAE pick out the most suitable VPN plan for their personal preferences, you eventually escalate the probability of earning recurring commissions every time a user renews their subscription plan.
These are a few of the many reasons behind the popularity of the VPN niche in affiliate marketing among UAE peeps.
Best VPN Affiliate Programs to Earn Money in UAE
If you are thinking to try out your luck in the market, you will be overwhelmed by the choices available out there. There are hundreds and thousands of VPN Affiliate Programs that one could join but only a few yield generous revenues and handsome profits.
Here we bring your way our top favorite programs that we found to be outperforming others where product quality, higher conversion rates, attractive features, and customer satisfaction is concerned.
Let's find out which of the following VPN Affiliate Programs would work well for you.
CyberGhost
Working with CyberGhost Affiliate Program can earn you 0-100% of the monthly subscription sales and 0-45% of the annual subscriptions and 80% on monthly subscriptions when working with Yazing in promoting the program.
Commissions:
Earn 32% on 1-year, 2-year, and 3-year subscription plans with FlexOffers; 45-100% of dividends with Skimlinks, and 100% on a monthly subscription with CJ Affiliate. 
Cookie duration:
CyberGhost: 45 days
Yazing: Not mentioned
Skimlinks: Not mentioned
Flex Offers: 30 days
CJ Affiliate: 30 Days
Target Market: Global Audience
CyberGhost VPN was launched in the year 2011 in Bucharest, Romania. The program offers services to over 90 countries and is managed by Kape Technologies at the moment. 
The company targets the global market and provides web security services for handheld devices, browser extensions, desktop computers, and gaming consoles. 
The VPN program guarantees absolute anonymity allowing up to 7 devices to be connected simultaneously. The company is heavily promoting its Affiliate Program indicative of the fact that it most probably has an elevated conversion rate.
IPVanish
Name: IPVanish Affiliate Program
Network: CJ Affiliate
Commissions:
50% profits with CJ Affiliate, 0.06 USD of earnings per click with Sovrn, 80 USD with Skimlinks
Cookie Duration
CJ Affiliate: 45 Days

Sovrn: Not mentioned

Skimlinks: Not mentioned
Target market:
CJ Affiliate: Global

Sovrn: Global

Skimlinks: US, DE, ES, CA, FR
Based in Florida, USA, IPVanish is a company managed by Stackpath with headquarters in Dallas, Texas. The prominent features of the program include safe and secure access to media, shared IP addresses, and zero traffic logs. 
The VPN program offers yearly subscriptions at the cost of 3.75 USD per month for the first year. You can earn higher commission rates that would typically range from 50-80% per sale. 
The most exciting feature of this program is that affiliates can earn revenues without any payout cap with recurring commissions each time users renew their subscription plans. 
NordVPN
Program: Nord VPN Affiliate Program
Network: NordVPN
Commissions:
100% on every new subscription for a one-month offer, 40% profits per new subscription for a period of 6 months to 2 years, 30% per renewal with NordVPN, 30-90% with Lemonads, and 60% profits per new signup with Skimlinks. 
Cookie Duration: 
NordVPN: Not mentioned

Skimlinks: Not mentioned

Lemonads: 30 days
Target Market: Global 
NordVPN came into being to provide the masses with a safe internet tool. The company hails from Panama with a network spread across the globe. 
Prominent features include a stringent no-logs rule, secure passwords, and file encryptions. 
The company has a powerful affiliate program where affiliates can receive profits depending on the type and duration of the program that users sign up for. They offer high commission rates ranging from 40-100% on average for new signups and around 30% for renewals. 
ExpressVPN
Program Name: ExpressVPN Affiliate Program
Network: ExpressVPN
Commission rate:
Earn 13 USD for a one-month subscription, 22USD for 6- a month subscription plan, and 36 USD for a 12-month package when working with the ExpressVPN affiliate program and CJ Affiliate. 
Get 19.5 USD to 54 USD with Skimlinks, and 73USD with FlexOffers. 
When working using Rakuten, get 18.20 USD as base commission for a 1-month plan, 30.80 USD for a 6-month package, and 50 USD for a 12-month subscription plan. 
Cookie Duration:
ExpressVPN: Zero days

Skimlinks: Zero days

CJ Affiliate: 90 days

FlexOffers: 90 days

Rakuten: 90 days
Target Market: Global
Hailing from the British Virgin Islands, Express VPN has servers spread across over 94 countries. The program runs perfectly on all types of devices across a wide variety of apps. It makes no activity logs and offers a Domain Name Server (DNS) leak test too. 
Express VPN has several partners, influencer, and affiliate programs that indicate the fact that the company is generously investing in marketing campaigns. 
rivate Internet Access
Program Name: PIA (Private Internet Access)
Network: Kape
Commission rate:
33% profits on every new subscription with Kape, 24% on renewals and annual subscription plans, and 80% commission on every sign-up for a monthly plan with FlexOffers. 
Cookie Duration: 30 days
Target Market: Global
PIA (private internet access) is a Colorado-based VPN service provider owned and managed by Kape Technologies. Prominent features of the program include encryption software, built-in antivirus, split tunneling, and corporate-friendly service. 
The company claims it does not keep track of the user's data and provides a safe and secure platform to browse the internet anonymously. With end-to-end encryption, the VPN provider offers added security and privacy to the users. 
Torguard
Program Name: Torguard Affiliate Program
Network: Direct 
Commissions: 30% for signups and renewals
Cookie Duration: sixty days
Target Market: Global
Florida-based VPN provider Torguard provides users with a seamless anonymous IP identity and encryption for surfing the web. The company offers corporate VPN, email encryption, and routers dedicated to VPN service. With headquarters in Orlando, the company serves an audience in over 50 different countries. 
Torguard VPN services are a bit on the pricier side starting from around 9.99 USD per month. You can reap heavy profits as an affiliate and earn high recurring commissions of 30% per sign-up or renewal. 
The website states that it invests generously in the affiliate program with added benefits, perks, and support for associated affiliates. 
VPN.ac
Program Name: VPN.ac Affiliate Program
Network: Direct
Commissions: 30% per sign up/renewal for lifetime 
Cookie Duration: Not Mentioned
Target Market: Global
VPN.ac is a Romania-based information security provider. Besides offering corporate and personal VPN services, the company performs security audits and offers consultation services. Other attractive features include apps for all types of devices and encrypted DNS queries. 
You can apply directly to VPN.ca to work as an affiliate and earn up to 30% commissions per sale of their programs. 
Pure VPN
Program Name: Pure VPN Affiliate Program
Network: Direct, FlexOffers
Commissions: 0-35% recurring commissions when working directly, 18.75-22.5% when working with Cuelinks, 20% with FlexOffers, 40% with CJ Affiliate, 25% with Rakuten, and 25% with Skimlinks
Cookie Duration: 
Direct: 90 days

FlexOffers: 35 Days

Rakuten: 35 Days

CJ Affiliate: 60 days

Skimlinks: Not Mentioned

Cuelinks: Not Mentioned
Target Market: Global
The Hong Kong-based VPN service provider Pure VPN has thousands of servers across the globe providing people access to their platform. 
Prominent features of their service include port forwarding, military-grade encryption, and a VPN kill switch. 
The company is owned and managed by GZ Systems Ltd with headquarters located in the British Virgin Islands. 
Pure VPN Affiliate Program offers an attractive commission plan with a high payout rate of around 100% per sign-up/renewal. 
The company offers users one of the most competitively priced VPN service plans with a 2-year subscription plan starting from 1.99 USD. 
An exciting feature of their affiliate program is that it promotes partnerships with the Blockchain community. 
Now that you have a clear picture of what prominent VPN affiliate programs across the globe offer, you can choose the best suitable platform to earn a good amount of income by promoting their services to a targeted audience. 
We advise you bear in mind the legal repercussions and laws of the land when advertising goods and services for financial gains. 
You may also like
A Guide to Make Money Online in UAE with Affiliate Marketing