It is going to rain deals and discounts this festive season with the return of the Dubai Shopping Festival 2022. The much-loved shopping fiesta is all set to hit stores and malls across the emirate tomorrow December 15th and will last for more than a month.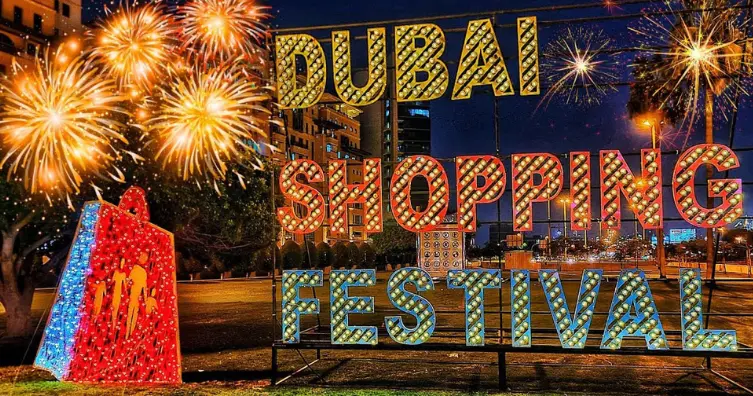 The 28th edition of DSF will offer a whole lot of entertainment and exclusive deals to let you shop your heart out without the fear of exhausting all your money.
Experience Out of the Ordinary
Shopping malls and markets in Dubai will be buzzing with visitors for straight 46 days. Expect jaw-dropping price reductions and special promotions on apparel, shoes, accessories, electronics, furniture, appliances, makeup, and gadgets. Big names in retail are all set to jump on the bandwagon and provide an exceptional shopping experience to residents and visitors alike. Get ready to save big and grab things you have been wanting for a long. It's going to be bigger, better, and more incredible than ever before.
Month Long of Festivity
DSF coincides with the festive season in Dubai and offers shoppers the perfect excuse to shell out a lot of bucks from their pockets. The festival will begin on December 15th and will end on January 29th, 2023. The shopping festival is organized every year by Dubai Festivals and Retail Establishment and attracts visitors and tourists from across the globe. The goal is to facilitate the shoppers and help them get their hands on luxury goods and branded products at cost-effective rates. There is something for everyone in the house!
Deals, Offers, Competitions, and a Lot More!
Expect exceptional entertainment and shopping opportunities in the 28th season of DSF this year. Indulge in retail therapy, earn rewards, and participate in raffle draws to win exciting prizes. Get up to 90% discounts on fashion, furniture, and electronics. Keep a check on daily updates and announcements so that you shouldn't miss out on all the fun happening across the city.
Live Entertainment and Musical Performances
Renowned celebrities and performers are set to take the stage during the DSF to entertain the public across different locations. Popular artists including Mohammed Hamaki and Ahmed Saad will be performing at Coca-Cola Arena during the first week of the shopping festival.
Dubai Beats will be holding its second season on the 6th and 7th of January, 2023 and the Tunes Dubai will begin on January 6th and will last till January 16th featuring rising local and international talents. An array of musical concerts, standup comedy shows, and cultural festivals will pop up at different hotspots across the emirate to entertain music enthusiasts.
Festive Markets, Drone Show, and Fireworks…
Fireworks will light up the Dubai skies starting right from the opening week. Look out for mesmerizing drone shows at Bluewaters Island and Jumeirah Beach Residence that are set to happen daily starting from December 15th till January 29th at 8 pm and 10 pm.
To top it all off, festive markets will come to life offering a unique shopping experience. Rigga Night Market, Vibes by the Bay, Etisalat Market outside the Box, and Hub Market are among the notable pop-ups to join the DSF this season.
You may also like to read
Make Grocery Shopping a Lot More Fun with Wow Deals at Carrefour