Need to travel and want to save on your ticket cost? The good news is you can now fly around the world and pay a lesser amount of money with opportunities available to even travel without paying any price. The Emirates Skywards Miles program allows members to receive rewards, benefits, cashback, and free flights as part of their exclusive loyalty scheme.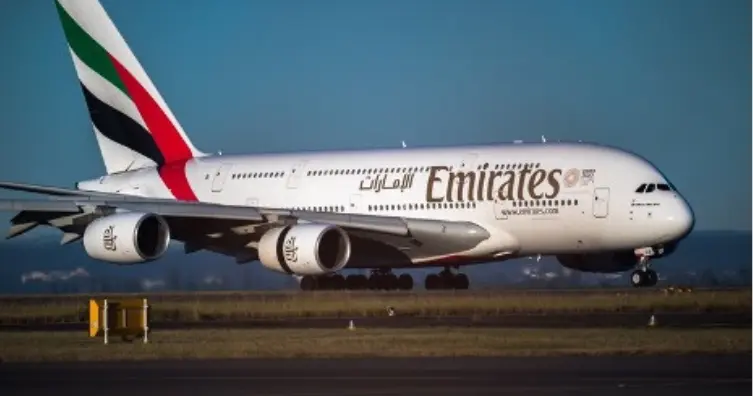 With airlines' ticket rates skyrocketing these days, people in Dubai are on the lookout for finding cheap and affordable ways to book their airline tickets. Emirates now help the dwellers in UAE to become a member of their Skywards program and cut the costs of air tickets down. Pay using your credit cards and earn miles to redeem several attractive rewards.
A lot of renowned banks in the country are offering credit cards linked with Emirates Airlines. Every time you make a purchase using a card, you earn points. These points can later be exchanged for Skyward Miles to help book tickets with Emirates for a lesser price.
What exactly is Emirates Skywards Miles Program?
Emirates Skywards is a loyalty program launched by Emirates Airlines for its frequent flyers. The program was launched in UAE in the year 2000 allowing members to access exclusive perks and benefits to make the traveling all the more gratifying. Not only you can redeem the points earned to book Emirates tickets but can spend the miles at different partner merchandisers.
The points earned are termed, Skywards Miles. The program is free to join with a seamless signup procedure. Earn Skywards Miles each time you fly with Emirates or spend money on retail partners using designated credit cards.
Download the app and Sign up
Download the app and sign up for free. Log in to your account and start earning miles to unlock a world of exclusive rewards and benefits. Redeem the miles earned at a wide selection of retail and lifestyle partners.
Find more on the program here.
Top Credit Cards for earning Skywards Miles
While you can earn miles by spending across several different categories including car rental services, retail merchandiser, hotels, and airlines, here we will focus on Credit cards linked to the Emirates Skywards Program.
Spending money using the designated credit cards will help you earn rewards and miles that you can later exchange for desired perks.
Emirates Credit Card
With the exclusive Emirates Skywards Mastercard, you can unlock premium memberships and earn miles on every purchase.
There are two options to choose from:
Emirates Skywards Premium World Elite Mastercard
Emirates Skywards Rewards World Elite Mastercard
With the premium card, you can
Enjoy yearlong service for USD 499
Enjoy gold status for one year.
Earn 60,000 bonus miles as a new member.
Earn 3 miles per 1 USD for emirates purchases
2 miles per 1 USD for travel purchases
1 mile per 1 USD for retail purchases
Enjoy 10k bonus miles on the anniversary
Earn an infinite amount of miles with no expiry.
Enjoy a 25% discount when buying or gifting miles
No transaction fee on international purchases
With the Rewards World Mastercard you can:
Enjoy a yearly subscription for USD99
Get a Silver status for a year
Earn 50,000 miles as a bonus for new members
Earn 3 miles per 1 USD for emirates purchases
Earn 2 miles per 1 USD for travel purchases
Earn 1 mile per 1 USD for retail purchases
Earn unlimited miles with no expiry
No transaction fees on international purchases
For more details log on to Emirates and sign up for a new card.
ADCB Credit Cards
ADCB credit cards let you earn TouchPoints every time you made a transaction at a retail outlet or pay your monthly utility bills. These touch points can be turned into Miles.
For every 18 Touch Points, you can earn 1 Emirates Skywards Mile.
You are eligible to earn touch points on all credit cards powered by ADCB Bank.
American Express Credit Card
The Membership Rewards Program launched by American Express allows cardholders to earn points every time they swipe their cards for transactions at retail stores. The points earned can later be redeemed for Emirates Miles or shopping, traveling, and leisure purposes.
Citibank UAE Credit Cards
Citibank is offering consumers a variety of card options that they can utilize for earning Skywards Miles and other benefits.
The Ultima Credit Card, Citibank Ultimate Card, Titanium/Gold Credit Card, and Silver Credit Card allow cardholders to earn miles, bonus points for a signup, extra miles for a yearly subscription, and easy installments on Emirates Ticket costs. You can sign up for a card that best suits your budget and personal preferences.
Commercial Bank of Dubai's Credit cards
All CBD credit cards let you earn Attijari Points on all retail purchases. These points can later be converted into Emirates Skywards Miles. You will earn 1 mile for 14 Attijari points and redeem rewards and discounts when you fly with Emirates.
Emirates Islamic Bank Cards
Emirates Islamic Bank has a range of credit cards that are linked to the Emirates Airlines Loyalty Program. These cards help you earn miles for different types of purchases made in the retail and dining sector.
Emirates Islamic Skywards Visa Infinite Card, Skywards Visa Platinum Card, and Skywards Visa Gold Card allow cardholders to receive welcome bonus miles, exclusive discounts, free lounge access, and rewards on every purchase made for booking Emirates tickets and shopping at designated partner outlets.
Emirates NBD Skywards Credit Cards
When you use to spend money at retail, shopping, dining, and traveling using Emirates NBD skywards credit cards, you get the opportunity to get free miles.
The Infinite card and Signature cards powered by Emirates NBD let members earn skywards miles on purchases made both locally and internationally. Moreover, cardholders can get free miles when spending money on Emirates Airlines tickets along with free lounge access, airport transfers, and complimentary staycation at designated partner hotels. Last but not the least, Emirates NBD Skywards credit card holders are eligible for a 30% discount at more than 600 eateries across the UAE.
While we do not encourage spending money on credit but when used wisely credit cards can help you get done with your financial expenses seamlessly. Pay your installments on time and get entitled to tons of benefits and earn miles to fly across the world with Emirates for lesser than the original cost.
Find more ways to earn Emirates Skywards Miles!