Baby shopping can take quite a financial toll on parents amid soaring inflation. Take a sigh of relief as Firstcry is there to help save the day. The online platform began its operation in Dubai back in the year 2019 and has since been creating waves in the kid's retail sector.
With more than 200,000 products in stock from more than 600 brands, the website caters to the demands of a diverse clientele. The ultimate store for parents and kids has opened the door of budget shopping in the region providing families easy access to premium international and local brands.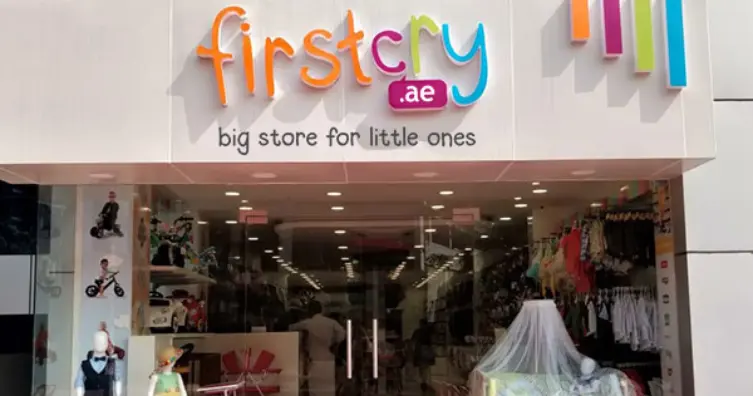 All your favorite kids' brands are now just an order away.
Over the years, the FirstCry has expanded its operation with deliveries now available all over UAE. With roots in India, the brand has gained momentum in UAE and has become the go-to shopping destination for parents in a short span of time.
Versatile Collection of Brands and Products
The growing trend of styling kids with trendy outfits and accessories has given rise to the ever-increasing demand for quality fashion apparel at budget-friendly rates. FirstCry has raised the bar and offers a huge collection of products from local merchandisers and international brands under one roof including:
• Johnson and Johnson
• Gracco
• Chico
• Carters
• Medela
• Huggies
• Pampers
• Fisher Price
• Nike
• Adidas
• Puma
• Polo Ralph Lauren
• Skechers
• Avent
• Philips
• Dr. Brown
• Pigeon
• SebaMed
The ultimate one-stop shop for parents and kids stocks thousands of items in different categories including
• Apparel
• Shoes
• Accessories
• school supplies
• toys
• books
• baby gear
• diapers
• bedding
• feeding equipment
• maternity clothing
• gadgets
FirstCry – An Expert Parenting Advice and Pregnancy Tips
FirstCry.ae is undeniably your pass to get 100% genuine products and expert parenting advice. Track milestones in your pregnancy and keep track of baby development over the years with interactive tools available readily at the site.
Same & Next Day Delivery, Trusted Payment options, and Free Shipping
FirstCry promises its patrons the same next-day delivery and free shipping to all locations in the country. There is no minimum order value to avail of free delivery and the feature is available to everyone shopping on the website and the app.
With trusted payment options rest assured your money is in safe hands. Make payment either by card or choose to pay by cash on delivery upon receiving the products.
Exciting deals and promotions
What makes FirstCry stand out from the crowd is its value-for-money products and cost-effective rates that we vouch you would rarely find somewhere else. Sign up at the website and get notified of the latest promotions and deals to make the most of your shopping experience.
Get further discounts and save money using FirstCry coupons and discount codes. Find the latest promo codes either here, at the site, or with third-party vendors.
You can use one coupon at a time when checking out either on the app or at the site. Avail of special signup codes and first-timer discount codes and enjoy incredibly low rates on kids' footwear, apparel, toys, and accessories.
You may also like to read
Namshi – Shop and save big on top brands with up to 50% discount