Global Village is all set to roll out the red carpet for season 27 on October 25 this year. A family favorite destination in Dubai, Global Village is undoubtedly everyone's preferred pastime during colder days in the emirate. This year's extravaganza is supposed to be bigger, better, and cheaper allowing people to visit and rejoice with families at incredibly low rates.
If you are someone who loves visiting the fiesta every year, you will be jubilant to know that the latest details concerning the ticket plans have been made publicized by the organizers. Besides cheaper tickets, there is a lot new going to be happening this season and we cannot wait to share the details with you.
Read on to uncover the exciting details!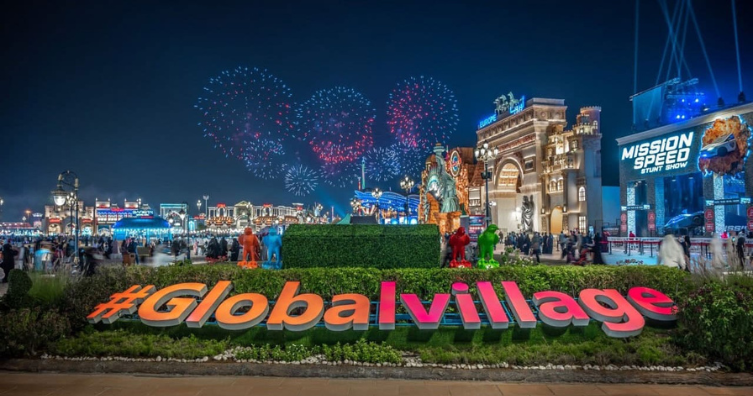 Whether you are an old timer or planning to visit the attraction for the first time, here is all you would love to know about the Global Village Season 27.
Event Organizers made some important announcements on August 26th with plans to introduce new ticket schemes and attractions for the region's biggest multicultural event.
The venue has introduced VIP plans and new ticket schemes which will be available for purchase online from 24th September 2022.
Opening Date of Global Village
This year will mark season 27 of the region's greatest multinational spectacle. The festival generally kicks off with the beginning of cooler months in the emirate. This year the event will commence on October 25, 2022.
Newer ticket plans
According to the announcement, people in Dubai can now purchase a "Value ticket" that stays valid from Sunday to Thursday with exceptions for public holidays.
Another ticket plan introduced is called "any day tickets" which can be used on any day of the week including weekends and public holidays encouraging visitors to hover to the attraction any day they deem feasible.
No matter which ticket you choose to buy, if you prefer to book online, you will get a flat 10% discount on your total bill.
Visit the global village official website or download the app on your mobile device to reserve tickets for less.
Ticket Price: Global Village continues to be a phenomenal value-for-money festival with ticket prices starting at just AED 18.
Latest changes and Upgrades
Additional Gate
Organizers have announced that the festival will now have a new gate named the happiness gate. The event will now have three entrance gates in total to ease the entry of visitors into the premises and help with the traffic flow.
The new entrance is also supposed to shorten the distance from the car park towards the venue with a valet parking option available at the entrance.
Private Cabanas
Visitors from this season onwards will be able to book private cabanas with a personal butler for a maximum number of 8 persons. Family and friends can replenish and rejuvenate together soaking in all the festive vibe around.
Upgraded Amenities
To top it all off, a lot of amenities have been upgraded including an increased number of smart vending machines, more safety lockers, star seating options, and newer eateries.
Last but not the least, the famous happiness street is being revamped to be much bigger and larger.
The world's biggest tourism fair is all set to open to let you experience a variety of cuisines, fun activities, pavilions, rides, and games. Witness the entire world packed in a park with an unlimited dose of leisure and entertainment for the entire family.
Expect an intensive range of upgrades, amplification, and inclusions across the attraction as it opens its gates on October 25th.
You may also like
11 Secret Beaches in UAE: Experience the Best of Nature on Budget
6 Incredible Lakes to Visit in the UAE