Ever wondered what could happen when you leave your house unattended for days? Residents in UAE go on frequent vacations to visit their home countries and leave their homes closed for several days and sometimes months. Imagine when you return and find your space damaged by an unforeseen accident. Fire breakout, water leakage, or bug infestation can create havoc in your absence. You can potentially lose a lot of your hard money in such accidents. This could happen to anyone at any time and the best you can do is get your house insured to save yourself from financial constraints in wake of such calamities.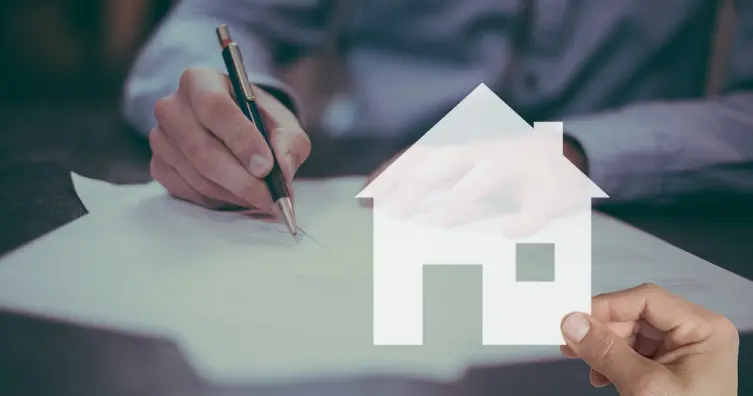 A lot of people do not consider it significant enough to get home insurance for their own or rented property. However, having a good insurance plan can secure your home and belongings and create a financial net to give you peace of mind as you go about your life. If you haven't ever thought of getting insurance for your home, now is the right time to create a safe haven for your family. In this blog post, you will learn about the significance of having a home insurance plan in Dubai and other emirates along with a comprehensive guide to help you pick out the best insurance policy for your apartment.
What exactly is a Home Insurance?
Before jumping into picking out the best insurance policy, let's shed some light on what the term actually entails. Home or property insurance is a type of insurance scheme that provides coverage in wake of calamities and damage to a person's own house or rented apartment. The coverage can be extended to flats, villas, buildings, compounds, furniture in the space, and personal belongings present in the property.
All types of accidental damage whether exterior or interior to a property's physical structure and loss of items, valuables, and contents in the home because of natural calamity, explosion, water leakage, or fire breakout are usually well covered by home insurance plans.
Types of Home Insurance available in UAE
The most common types of insurance coverage that home insurance providers offer in the UAE include:
• Home content insurance
• Building Insurance
• Personal belongings insurance
Significance of having Home Insurance Coverage in UAE
A good home insurance policy in UAE is not as popular as medical insurance, educational insurance, or life insurance. But it's better and preferable to make your property secure against possible disaster or damage. Some of the most prominent benefits that a policyholder enjoys are:
• The policy not only offers coverage for the contents and assets in a home but also offers protection for the physical structure of a house.
• Protects the valuables and personal belongings from unforeseen situations.
• A home insurance scheme is generally cheaper than other types of insurance policies
• You can travel with peace of mind as a policy also offers coverage against theft, burglary, and other damages when you are not present within the premises.
Despite all these perks and advantages, the majority of UAE residents do not have any insurance coverage for their properties and assets. A common reason presented for not having home insurance in Dubai is living a life as a tenant. Expats who do not have a home of theirs think that having a policy for their home is useless and an unnecessary financial constraint. But in reality, insurance policies protect the rights of tenants as well and secure their home contents and valuables.
Picking out a Home Insurance Policy as a Tenant or Landlord
When you choose to live in a rented property, make sure you are well aware of your responsibilities as a tenant. Most of the tenants in UAE think it is the responsibility of the landlord to have home insurance. But in reality, a landlord is only supposed to offer insurance for the house if the property is mortgaged. Even such policies only cover damage to the building structure and not the assets inside. So, if you want to safeguard your furniture, precious items, electronics, household goods, jewelry, and other valuables in the house, it's better to take up good home insurance coverage even if you reside in a property as a tenant.
A home assets insurance will replace or repair your belongings damaged from an earthquake, fire, water leakage, flooding, theft, or burglary. If you own an apartment or a villa, getting building insurance is a must. This will safeguard the structure of your building in wake of any accidental damage or natural calamity. You can also add up home contents coverage to your existing policy to safeguard the assets within the premises too.
Tips for Choosing a Suitable Home Insurance Policy in UAE
Several different home insurance providers are offering their services in UAE. The abundance of choice however can make it difficult to pick out a suitable option. The following tips may help you ease the selection process:
Pay Attention to Premiums & Coverage
The foremost thing you must do is assess the level of risk your property is confronting at the moment or potential risks that your house may have in the future. If your property is located in an area where there is a higher probability of floods, then choose a policy that offers coverage against damages done by natural disasters.
The best important step is to look out for the premium for the preferred policy. Make sure the premium suits your financial budget. You can compare different policies and the premiums offered to pick out the one most suitable for your personal preferences.
Home insurance plan premiums can be as low as AED 200 a year but then it all depends on the amount of coverage you require for your property.
If you have belongings up to AED 50K and the policy only covers half of the worth then it's better to go for other options.
Make Sure you Sign up for a Reputed Insurance Service
Before registering with a particular home insurance provider in Dubai, make sure it is licensed and enjoys a good reputation in the market. Check for reviews and suggestions online to get a better idea of the quality of services offered. Compare & find your home insurance here.
Inspect the Claim Settlement Ratio
All well-renowned insurance providers take the least turnaround time when settling down claims. Make sure to inspect the company's history of claim settlement so that you are in a better position to make an informed decision.
You may also like to read
Smart Ways to Save Money on your Car Insurance in UAE