Planning on shopping from luxury brands but not ready to part ways with your hard-earned cash? The good news is you can bag discounts and deals on premium brands and upscale retail stores in Dubai without shelling out a lot of money. Dubai is home to luxury fashion labels and exotic finds. From gigantic malls to traditional souks, there is a lot this vibrant city has to offer to both residents and tourists. While shopping in the emirate is a bit on the pricier side, there are ways you can save money when purchasing branded goods from luxury stores. This article will help you find good bargains on top brands with tips to shop on a budget. Let's not wait much and dig in to find more!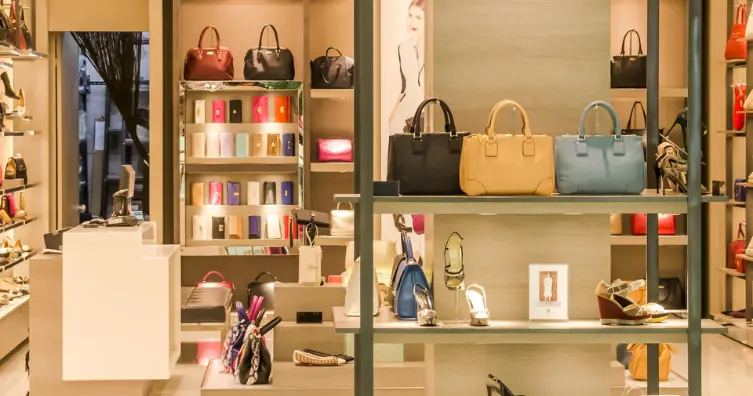 Shop your Heart out with DSF
Dubai Shopping Festival (DSF) is the biggest shopping extravaganza that happens every year during the colder months. Beginning in December and lasting till February, the festival offers tons of discounts and deals across all malls and marketplaces in Dubai. Bag luxury apparel, homeware, gadgets, and appliances with up to 90% discounts.
Pop over to Dubai Outlet Village for some Good Bargains
Located at a distance from downtown, The Outlet Village is a worth visiting place, especially for shopping luxury goods. Find all top international brands going all out with throw-away prices on most merchandise. The products are mostly factory pieces and off-season items that you can grab at a fraction of the original cost. Shop for branded shoes, premium clothing, and signature accessories from luxury designer labels including Ted Baker, Michael Kors, Guess, Coach, Aldo, Boss, Armani, Dolce and Gabbana, Lacoste, and many more.
Make use of Coupons and Discount Codes
Almost all brands and design houses have e-stores and online shops operating in UAE. You can order away all your favorite accessories and apparel with just a click. Ounass, VogaCloset, Bloomingdales, Debenhams, Sephora, and many other websites ship orders all over UAE. Shop for the best local and international brands including Ted Baker, LevelShoe, Maje, Sandro, Swarovski, Pandora, and many more from the comfort of your home and get incredible price drops with coupons and discounts. Find promo codes and coupons and copy and paste them when checking out to bag a massive reduction on your total bill. Here are some must-have coupons that you can use to enjoy price drops on products that you have long been planning to get your hands on.
Shop at Brands for Less Stores
Shop for some remarkable finds at Brands for Less stores and get your hands on branded stuff at the best affordable rates. Find luxury apparel, branded sneakers, premium sportswear, designer fragrances, and deluxe homeware from international brands and pay for less. Use promo codes and discount coupons when shopping online and thrash the price further down. Copy and paste the voucher in the "use voucher code" section and get an instant discount on your total bill.
Make Payments with Cashback Credit Cards
A lot of banks in the UAE offer cashback credit cards to facilitate their customers in saving money. You can swipe these cards when making payments in stores and online to get attractive cashback on all your purchases. U by Emaar Credit Card can help you earn 7.5% cash back on all purchases made in Emaar retail stores including restaurants, hotels, cinemas, and leisure spots. Shoppers purchasing goods in the Dubai Mall, Dubai Marina Mall, and Dubai Hills Mall can earn U-points for every dirham they spend. Redeem the earned points to avail of discounts on flights, staycations, dining, and shopping at partner outlets across the UAE. Click here to learn more about the best cashback credit card offers here to save costs on your luxury shopping expenses. Also, find some useful tips to save money on your bills when out on a shopping spree in Dubai Mall here.
Sign up for Loyalty Programs
To cut the costs down on your shopping bills, sign up for top loyalty programs in UAE to earn rewards, cashback, and discounts for future purchases.Share reward Program, Shukran, Club Apparel, Amber Rewards, Alshaya Club Privileges, and Blue Loyalty Program are some of the top loyalty schemes being run in the country to facilitate the residents in saving money when shopping around in retail stores.
Save 5% on Tax Refunds when Shopping as a Tourist
All tourists and visitors can save 5% on tax refunds when shopping for goods and merchandise in UAE. While shopping for branded stuff and luxury items in Dubai is quite expensive, you as a tourist can save money and get a refund on all purchases made within the UAE at the time of your departure. Ask for a refund receipt when shopping in retail stores across the country. Bring all your receipts to the airport on the day of departure. Go to tax validation points located at all land, water, and airports across the country. Get an instant 5% refund on all your bills. Get the money deposit directly into your bank account or receive cash on the spot.
Find more details on the topic here.
Black Friday Sales
It's raining discounts in UAE. 'Tis the season to be jolly! The biggest shopping fiesta of the year is here. Shop your heart out and bag massive discounts on premium designer labels and luxury brands with Black Friday Sales hitting the stores across Dubai this weekend. From fashion apparel to chic accessories, signature fragrances to luxury makeup, and premium footwear to high-end gadgets, there is a lot to shop for, and that too for less. Hop over to your nearest mall or marketplace to find remarkable price drops on almost everything. It couldn't get better than this. Learn more on the best black Friday sales 2022 in UAE here.