While there are tons of employment opportunities in UAE, dwellers in the country still struggle to land decent jobs to earn a steady income. As the Covid pandemic has now subsided, businesses are turning back to normal with a lot of job opportunities available for the masses. Recruitment agencies operating in the region help employers fill in vacancies and facilitate job seekers in securing decent positions to
If you know a friend or acquaintance struggling in landing a job, you can refer them to recruitment companies in Dubai and earn a good profit too. Referral programs in recruitment agencies allow people to earn cash rewards and incentives when they refer friends and family members who successfully secure a job. Want to learn more? Read on to find out exciting details on the topic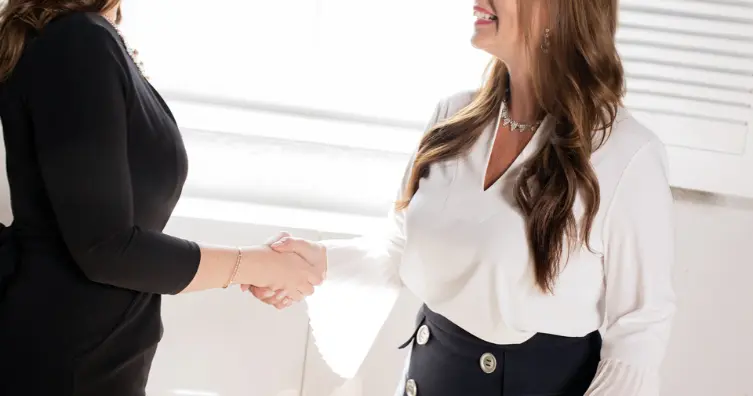 Referral programs in UAE Recruitment Agencies
You can now help your friend find a job in UAE and get rewards and cash prizes in return. Sign up for referral programs in UAE recruitment companies and make referrals to earn money as a passive income.
Below is a roundup of top referral programs that you can register for to help friends get hired and win exciting prizes.
Robert Walters Refer a Friend Program
Robert Walters allows people to earn monetary incentives every time they refer friends to the company to get hired. The referral program awards an AED1000 gift card to anybody who makes a referral using the link available on the company's website. Refer a friend and get rewarded with a prize.
Get an AED 1,000 gift voucher to be redeemed at all Emaar retail centers including Dubai Mall, Dubai Marina Mall, and Dubai Hills Mall.
How does it work?
Log on to the website
Submit your friend's resume using the link available on the website
When your friend gets hired with the help of the company, you will get an AED1000 gift voucher.
Redeem your voucher for shopping and dining or swipe the card at top leisure spots in Dubai including Burj Khalifa and Arabian Ranches Golf Club
you can make as many referrals as you want
there is no cap on the number of gifts to be earned
Refer a friend today and start earning rewards!
Robert Murray Referral Program
Robert Murray Recruitment Agency values the recommendations you make to help your friends get hired in Dubai. As a token of appreciation, you will be rewarded with rewards every time your friends find jobs upon your referral. Sounds interesting, isn't it?
Earn up to AED1000 through the Robert Murray Referral program for helping friends in securing a job.
You would have to provide written proof of the referral to the company to be eligible for the gift
Only referrals that secure full-time placement will qualify for a reward
A referred candidate must land a job within 6 months from the date of the referral
The referee must obtain consent from the potential candidate before referring him/her to Robert Murray and Associates
The offer cannot be availed if the referred candidate is already registered with RM and Associates
You can make as many referrals as you want without any limitation
For the latest updates, and terms and conditions, log on to Robert Murray.
Refer a Friend to Jivaro and Earn Cash Prize
Help your friends get hired by referring them to Jivaro and get exciting cash rewards in return.
The refer a friend program at Jivaro allows you to make referrals to help people in your circle find a job placement. Every time a referred candidate secures a job, you will be rewarded with AED2000.
Log on to the website
Fill in the required details
Upload your friend' CV
Get rewarded with a cash prize of AED2000 once your finds get hired through the platform
the cash prize will be handed over to you after your friend completes 3 months of probation at their new job
There is no cap on the number of referrals that you can make
What you are waiting for? Sign up and start winning!
My Agent Referral Program
Earn up to AED 3,000 by referring your friend to "My Business Consulting DMCC". The "MY AGENT PROGRAM" being run by the company allow people to refer their friends to the company to help them set up and expand their businesses and in turn get rewarded with monetary incentives.
Fill out the form available on the website
Make referrals within your circle
Send an email to alaina@mybusinessconsulting.ae with essential details about the potential candidate
Once your referred contact makes a purchase successfully, you will be rewarded
Find out more details on mybusiness consulting.ae
Client Referral Program at Agile Consultants
You can now earn up to AED 2,000 by referring new clients to Agile Consultants. The firm helps employer find new talent and facilitate job seekers in finding suitable placements in workplaces.
Complete the client referral form available on the website
The referred candidate will be contacted by the firm
After the potential candidate finds a placement within 90 days from the referral date, you will be eligible for the referral fee of AED2000 as a reward.
All referring members must have a valid UAE residency
For further details and information, we advise you to visit the website and contact the customer services agent.
Refer a Teacher at Gulf Education
Recommend your friends to be hired as potential teachers at Gulf Education and get rewarded with up to USD200.
Send your friend's resume to jobs@gulfeducation.ae with the subject "referral"
Once your referred contact is offered a placement, you stand a chance to win a cash prize of up to AED750
All applicants will automatically be added to a raffle draw to win a whooping 1000 USD travel voucher.
Log on to the website and start referring to win incredible rewards and gift vouchers
You may also like to read
Top 10 Bank Referral Programs in UAE
9 Refer A Friend Program in Dubai's University to Make Money and Earn Rewards