UAE provides its population with a plethora of investment opportunities to make money and earn a decent livelihood. It's a global hub where people from around the globe visit and reside because of a safer environment, increased employment opportunities, and profitable business platforms. The country offers a beneficial platform for investors with an outstanding infrastructure, brilliant hospitality, and magnificent attractions. Besides a flourishing real estate industry, there is a rapidly growing stock market providing ever-increasing possibilities to make money.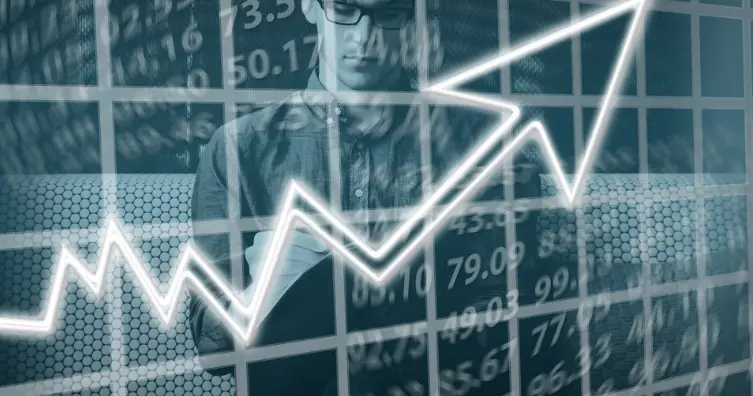 How to Invest in UAE Stock Market
Investors who want to carry out trade in the UAE Stock market need to sign up for an account with a stockbroker. The stockbroker is a mediator who will help the investor to access any of the 3 stock exchanges operating in the UAE i.e. DFM (Dubai Financial Market), NASDAQ Dubai, and ADX (Abu Dhabi Securities Exchange).
Choosing the right broker is crucial in carrying out profitable trade in the stock market. A well-established brokerage will not only help you in investing in local exchanges but will also offer a platform to invest money in top international stock exchanges around the globe. Before you jump on to a broker website to sign up, it's pertinent to know how the entire process works and learn ways to set up a stock portfolio in UAE. Sound and comprehensive knowledge will reduce the probability of the risks involved and aid in maximizing profits.
Importance of investing in a Stock Market
Stock market investment is seen as one of the most profitable investment sources. On average, the S&P 500 (Standard and Poor's 500, a stock market index tracking the performance of 500 big companies in the US stock market) has yielded a 12% return over the last 30 years. Investing money is generally considered a profitable business as putting them in a saving account will give you around 1% interest which is too low to even safeguard you from the increasing living costs and inflation in UAE. You can either purchase stocks of companies you prefer or invest money in index funds that track the performance of a specific company or industry. However, if you want to invest in individual stocks, do proper research and study the market you are thinking to put money in.
Those of you who do not want to indulge in individual stock investment can consider index funds investment. Index funds involve the best players in the industry. When you invest money in an index fund, the amount is used for investment in multiple companies that together make up an index. This kind of investment creates a diverse portfolio and yields profitable outcomes. When you put money in an index fund, that cash is then used to invest in all the companies that make up the particular index, which gives you a more diverse portfolio than if you were buying individual stocks
Learn the Difference between Profits Withdrawal and Re-investment
People acquire wealth by accumulating money over the course of many years. You can grow your savings by earning money through investment and re-investing the profit returns. Consider for example that you invest AED10, 000 for 20 years in an 8% return. Now assuming that you are withdrawing the profits and not re-investing the returns, it will give you a total profit of AED16, 000 and your accumulated wealth will be AED26,000 (10,000 capital amount plus profits returns of 16,000)
If you invest AED 10,000 with 8% returns for 10 years and re-invest the profits each year with the same returns, you will get AED 46, 610. This is called compounding aka re-investing the returns for bigger profits. You invest no more from your own pocket and just re-invest the returns every year and help grow your savings.
Helpful Tips for UAE Stock Investment
Although the stock market is considered one of the highly profitable sources of investing money, it still has some potential risks. Being somewhat volatile, the market trends change every day and you need to keep a close eye to save yourself from loss. In order to maximize profits and minimize risk in the ever-changing markets, you must learn to strategize and safeguard your investments. The below-mentioned tips can help you make safer bets and grow your savings while minimizing the probability of loss.
Make long-term investments
Stock investment is a long-term process. To gain expertise, you must think like an investor and not a trader. It will save you from making emotional bets and panic buying. You would be less anxious about checking the market on daily basis and won't be bothered much about what happens in the market every day. Focus more on the final outcome and wait for the results to show up. Ideally, long-term investments yield better results over time and investors accumulate greater profits when they choose to invest money for 10, 15, 20, or more years.Long-term investment saves you from the trauma of a volatile market and helps in minimizing the risks involved. Stick to your investments and avoid impulsive buying and selling of stocks.
The Dollar Cost Averaging is a helpful strategy in which investors divide the capital amount that they want to invest over a definite period of time. In simpler words, let's assume you want to invest AED 12, 000 and you purchased stocks with the said amount. Now, the stock price falls drastically. In such a scenario, you are either supposed to sell your stocks at loss or wait for the market to rise at least to the point when you made the purchase. It can be time-consuming but can save you from losing money. On the other hand, you could have divided your capital investment into small monthly payments and invested the AED12, 000 over the period of one year. Let's say, you could have invested AED1,000 each month for the course of one year. In such an instance, even if the stock market crashes down after you deposited your investment for the first month, you can somewhat benefit by investing in the second installment at a lower price.
Also, if the price keeps getting down, you can continue purchasing at a reduced cost.When the market starts to rise, you can start making a profit without having to wait for the cost to return back to the point when you made your first stock purchase.
Be less bothered by the Volatility of the Stock Market
Generally, when a stock market crashes, a lot of people buy and sell stocks in a panic to avoid loss of money and minimize the damages. But for expert investors, such times can be the golden opportunity to grow their savings and increase their investment. Stocks can be bought at a lesser price and you can invest more by spending less. The stock market reverts back eventually after some time and investors who made investments at lowers rates will ultimately benefit. It is important to keep some cash reserved in your account to wait for a downtrend to occur and purchase stocks at a discounted rate.
How much capital to invest in UAE Stocks?
It is recommended to invest at least 15 to 20 percent of the income in the UAE stock market. However, you can always invest more for greater profits and returns. Investing and earning more wealth will ultimately help you to retire early and live with peace of mind without having to worry about finances. Learn more about early retirement in UAE here.
Also, gaining expertise to trade international and UAE stocks and investing money in the market can be a good source of passive income. Once you master the skills and strategies, little or no effort is required to earn money. Click here for further details on how to earn money passively and accumulate wealth in UAE.
Setting up a Strong Stocks Portfolio in UAE
Building a stock portfolio is an effortful task and requires valuable time and resources. Follow the steps below to set up a strong portfolio in UAE.
Diversify your investment
It's recommended to diversify your assets across different platforms. By putting money in multiple places, you somehow minimize the chances of loss in face of market volatility. The below-mentioned geographical locations have a powerful stock market with a strong foundation. These stock markets have a higher potential for profit growth. You can split your capital across these markets for better returns on your investment.
US Stock Market
UAE Local Stock Market
Asian Stock Market
After choosing a geographical place to invest money, you would then need to invest in multiple kinds of stocks. It's better not to depend on one singular type and rather rely on different stock types for maximized profits.
Stocks Types Diversification
Large, Mid, and Small Cap Companies
Investing your money in similar size companies would not provide you with the desired diversification. It's important to put your money in small-cap, mid-size, and large companies to build a strong stock portfolio. The amount to invest in each type greatly depends on the level of risk you want to take. Generally, it has been seen that large companies offer a safer and less volatile platform as compared to small-cap companies. However, big companies have less potential for growth whereas small companies can prove to be quite profitable in case you want to generate big amounts of cash.
Examples of Large size stock companies include:
Amazon (NASDAQ: AMZN) and Apple (NASDAQ: AAPL)
Mid-Cap Companies: Beyond Meat Inc. (NASDAQ: BYND) and Fastly (NYSE: FSLY)
Small Cap Companies: GameStop Corp (NYSE: GME)
These types of stocks are not much affected by market volatility. Such stock companies can sell their products and services no matter how sensitive the economic state of the market is. Coca-Cola (NYSE: KO) and AT&T Inc. (NYSE: T) are prominent examples of defensive stocks.
Growth Stocks and Dividend Stocks
Dividend stock companies give a portion of the profits to investors for holding back their stocks (dividends). On the other hand, growth stock companies instead of dividing the profits, retain them back and re-invest the returns. Both Growth Stocks and Dividend Stocks have their positive and negative sides and investing in both of them will help you create a strong portfolio.
Investing in US Stocks from UAE
There are several ways to invest money and grow savings with lesser risks involved. One popular way of making money is investing in the US Stock market, the largest and most profitable stock market around the globe. A lot of trading platforms and local and international stock brokers are available out there to help you make a safe investment in US Stocks while residing in UAE. The US stock market is the best market to invest money in for greater returns. UAE citizens and residents can now freely carry out stock trade in US markets. Top us stocks to invest money include:
To invest in US stocks from UAE, you would need to sign up for a brokerage account. A lot of companies and brokers let you purchase US stocks from UAE. You can register for their services for a seamless buying and selling experience.
Popular Brokers in UAE
eToro
Interactive Brokers
Swissquote MEA
Saxo Bank
Every broker operates according to a set of rules. A lot of things must be kept in view when signing up for a particular broker including the level of expertise, the complexity of their services, and the number of trades you want to perform.
Final Word
There is no guaranteed safer platform or trick to carry out stock trade successfully. You need to take risks, invest money, and wait for the profits to grow over time. Avoid panic buying and selling to avoid loss and potential damage. Becoming a stock investor has its pros and cons. You need to weigh the risks involved and see if you are willing to invest your savings in the market. Work hard and put effort to diversify your stock portfolio and implement the tips shared in the article to start off your journey as a stock investor in UAE.
You may also like to read
Top 7 Countries for Foreigners to Invest Money in Real Estate
5 Smart Ways to Invest AED 2000 in the UAE