Making Voice over internet protocol (VoIP) calls to and from UAE has always been a nightmare. The country restricted all audio and video calls made using the internet for a long time and required people to make calls using approved paid apps with monthly subscription fees.
A lot of people dread paying the fees to connect with families and friends back home but this now is the story of gone days. You can now make unlimited secure internet audio and video calls anywhere in the world from UAE with the GoChat messenger launched by Etisalat this year. Couldn't believe what you just read? Come out of the shock and scroll down to find more exciting details.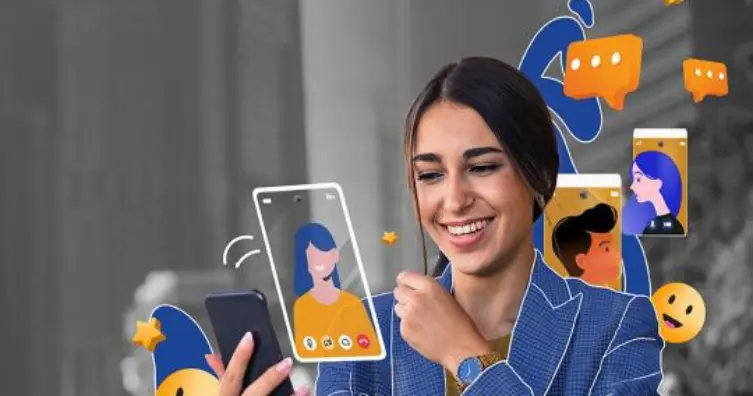 GoChat Messenger by Etisalat
UAE's biggest telecom operator has launched an interactive and user-friendly social app that now connects people from around the world for free. The all-in-one app is a breeze of fresh air that the residents were awaiting for an eternity.
You can download the app on any of your Android or Apple device and sign up for an account for free. The app allows users to send text messages, make video and audio calls, remit money, pay utility bills, read news, play games, and access a wide selection of home services.
Users can also get their hands on exciting shopping and dining deals and Smiles vouchers launched exclusively within the app.
Unlimited Free Voice & Video Calls to and from UAE
Residents can now make as many calls as they like without having to pay any fee. Chat, play, talk and interact with loved ones over video and stay connected with family back home. The app runs seamlessly on most devices and works well on mobile data too. Users can make HD audio and video calls over a Wi-Fi connection, 4G, or 5G connectivity.
GoChat Messenger by Etisalat reflects the telecommunication company's vision to enhance the digital well-being of the residents and empower the masses with advanced communication applications without compromising on the budget.
Internet calls have long been popular but the recent Covid-19 pandemic has increased the popularity of VoIP calls as most business and academic operations are now carried out online. People are now more than ever inclined to connect via the internet and GoChat has made things a lot easier.
Disclaimer: While the use of VPNs (Virtual Private Networks) is not entirely illegal, it is however not legal to use a VPN to make internet voice and video calls in the UAE. Strict punishment and penalties are specified for residents who seek to use VPN to access websites and apps restricted by the federal government. Connect with loved ones via approved channels and save yourself from hefty penalties and fines.
Download the GoChat Messenger today and stay connected on the go, that too absolutely for free!