With inflation towards a never-ending ascend, prices of commodities are soaring and school supplies are no exception. As it is now the time for kids to head back to school, parents around the globe are overwhelmed as prices for stationery, books, and school fee are quite up this year. Schools' reopening date is approaching, and families in UAE are now pulling up their socks to shop for school supplies and make payments for the upcoming academic year. The goal this time is to save money in whatever way possible for back to school. Here we have put together 10 valuable money-saving hacks to help you shop for your kids without breaking the bank during the back to school period.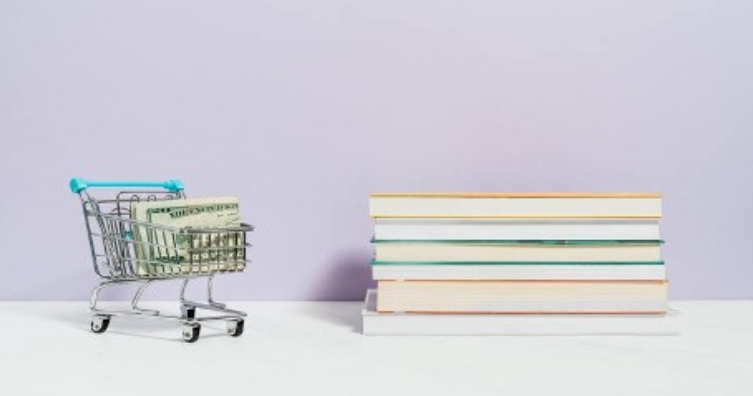 Pen down and start budgeting
Penning things down will help you shop wisely without overspending on unnecessary stuff. Make sure you check the school's notifications, emails, and text messages that usually list the required supplies for the upcoming session. Now sort out things and look for items already available at home. Always plan ahead before you hop over to stores.
Dig in the old stuff
Before you stuff your trolley at the store, it is advised to first dig in the drawers and cabinets. Look for unused items from the previous year. Most probably a lot of you would be having a good amount of usable stuff at home. Every year parents buy a whole lot of supplies for the school and a lot of pencils, erasers, highlighters, color paints, markers, and glue sticks make their way deep down in the cabinets.
Stationery:
Teachers often pack leftover stationery and books with students' bags when classes end. Always check your children's backpacks from the previous year. There are good chances you may find things not used up, including books and writing pads.
School Uniform:
Coming to the uniform, figure out if your child's school clothes will remain the same for the upcoming academic year. Instead of purchasing a new one, use the old uniform if it fits perfectly.
Backpacks and lunchboxes:
The same should be the case with backpacks and lunch boxes. Reuse the old ones if they are still functioning. Dump shoes and clothes that your children have outgrown and pen down things you need to buy.
Prefer pre-owned and hand me downs supplies for back to school
If you have more than one child, use the elder one's uniforms, shoes, backpacks, and books for the younger one. Hand-me-downs not only help you save costs on school supplies but also creates a healthier impact on the surrounding environment.
Consider using pre-owned stuff and second-hand items. This will not only help you save costs but will also promote sustainability.
Facebook marketplace, thrift shops, and many online stores are good options to look for preloved tabs, laptops, books, and gadgets in working condition.
Look out for discount stores and online back to school deals
Before the commencement of classes in September, stores and retailers across Dubai roll out promotions, discounts, and deals to facilitate parents and students alike.
Keep a check on the deals and back to school promotions launched especially by retail giants like Lulu, Carrefour, and Union Co-ops.
On top of that, discount stores and cheap markets sell stationery and school gear at competitive rates. 1-10 shops, day-to-day markets, Miniso, Daiso, and One-Dollar shops are popular stores in the emirate where you can find everything under the sun at fraction of the market price.
Buy things in bulk wherever possible to save more. However, do not get carried away and stick to your list and budget.
Hold back on stuff not required at the moment
Take a thorough look at your budgeting and list down things required at the moment. For instance, school fees, uniforms, and books are needed right after the school year begins. However, some stuff can be purchased later when stores launch clearance sales for back to school. Winter uniforms, lunch boxes, pencil cases, costumes, and backpacks are things we advise you to buy some weeks after the commencement of classes.
Look out for cheap and secondhand gadgets
The majority of schools in Dubai now require gadgets (tablets and laptops) to participate in distant learning activities. While these things are high in cost, shopping wisely can help you cut the cost. Instead of heading over to a store and making a purchase right away, you should better compare a product at different stores to find the best affordable deal. Make comparisons between features and cost and go for the one that suits your child's educational preferences and your pocket. Also, check with the school first about the applications they want to use and shop accordingly. Invest in a gadget that will last longer and will be of help in higher grades too. We advise you to check the laptop/tablet's display specifications and also to make sure it's not going to have any potential harm to the eyesight of your child.
Invest in things that will last longer
Families typically buy the same supplies for school every year. While some stuff like writing pencils and notebooks must be bought every time, things like lunchboxes, backpacks, and uniforms can be reused. To save money amidst inflation, prefer buying supplies that will last longer. Opt for school bags, shoes, uniforms, and binders that are durable and will last good 2 years. We suggest buying good quality bags and pencil boxes with neutral colors. Your children can still make them fun by putting on stickers and decorative accessories.
Buy shoes that are durable and comfortable so that the child doesn't require them to be replaced for the next academic year. Also, instead of buying cheaper low quality products, buy quality things as durable school supplies can even last 2 to 3 years on average. It's all about good budgeting to make room for spending on big and more important things!
Use Coupon, gift cards, and discount vouchers for back to school
Making use of coupons, vouchers, and gift cards can help you save a big time especially when you are shopping for back-to-school supplies. A lot of retail stores offer discounts and coupons to customers who sign up for emails and accounts. Keep an eye on the offers and sign up for deals and offers to maximize potential savings.
6th street, Namshi, Noon, and Amazon are popular retail giants that offer big discounts every year during the back to school period. Sign up for their newsletters and text messages to stay updated with all back to school promotions and the latest offers.
Make use of your social media handles
No matter if you are a tech geek or not, you should be able to leverage the benefits of social media. You can join various parent and school groups on Facebook and Whatsapp depending on your location to exchange old and unused items and buy secondhand books and uniforms at throw-away prices. A lot of parents sell their kids' old clothes, textbooks, and other supplies that would otherwise cost them a fortune. Besides this, you can help each other find good deals and discounts to save as much money on school supplies as possible.
Make fee payments with credit cards and get cashback on back to school offers
September marks the beginning of school in Dubai and for some families, the time is pretty tough. Families now struggle to clear dues at educational institutions and there are plenty of credit card options that let you make fee payments at your child's school and get cashback in return. It's a good option to save some money in these trying times of recession. Standard Charted Titanium Credit Card, NBF credit card, NBAD Titanium card, Mashreq Bank's debit or credit card, and Emirates NBD credit card will take some burden off your shoulders by providing cashback on fee payments. Each bank offers a specified percentage of cashback every time you pay fees at the school. Terms and conditions vary and we advise you to check with the concerned vendor beforehand.
You may also like
5 Best Fuel Saving Tips Every Driver Should Know in the UAE
6 Ways to Lower DEWA Bill And Save Money 
iHerb: The One Stop Budget Shop for All your Healthcare Needs