With hundreds if not thousands of restaurants, hotels, and supermarkets popping up all over UAE, the number of loyalty programs and reward apps has also increased drastically. Every vendor rewards its loyal patrons with added perks and remunerates to motivate their retail expenditure. With a dedicated card or app, the points accumulate every time you shop at a retail center, eat at a restaurant, or buy groceries from a hypermarket. These points can be redeemed against a future purchase or some retail merchandise. The more you spend the more rewards you receive. That is how it works!
No matter how hard you try to save, you will spend money on essential goods and necessities anyway. With inflation on a high, you can save a valuable amount of money with loyalty program apps each time you swipe your card at a transaction machine in Dubai. These loyalty programs or schemes will help you earn rewards or points to make up for the cash you spend on monthly expenses
Sign up for a reward app or get register at a loyalty program scheme to start saving up big on your hard-earned money.
Best Loyalty Cards & Apps in Dubai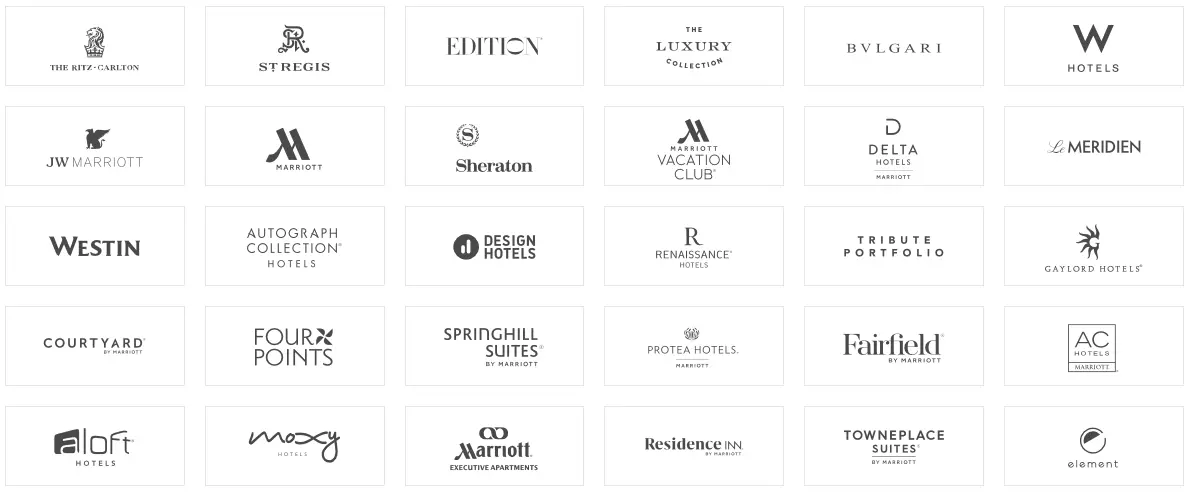 Whether you want to dine out, book flights, go on a staycation, or do retail therapy, there are tons of discount cards and apps to help you save bucks and earn rewards. With these loyalty programs, you will be awarded with points, cashback, or instant discounts to make your shopping experience more fulfilling.
Such loyalty programs are abundant in the market and we have pulled together some of the most rewarding apps that will change the way you spend in Dubai
The Shukran App

The first one in our top picks for the best loyalty apps in Dubai is none other than Shukran App. With this reward scheme, patrons get instant cashback and points when they shop at any of the outlets run by Landmark Group. You can sign up for free with no hidden charges on the membership and renewals.
To redeem the Shukran Points, you need to present your Emirates ID and Shukran Card at the cash counter. When shopping online, click on the "pay with Shukrans" tab to utilize your points.

Prominent participating companies: Centrepoint stores, Splash, BabyShop, Home Centre, Max, Shoe Mart, Shoeexpress, Life Style, Home Box, VIVA.

Club Apparel

Not exactly a discount app, this loyalty scheme run by Apparel Group helps its patrons earn points that can be redeemed at more than seventy-five brands operating in the region. All you need to do is to register an account at the Club Apparel official site or download the app on your android or apple device. After successful signup, earn rewards and points when you spend money at any of the participating brands or stores.
Always present your unique barcode in the app when shopping at any retail outlet. Besides this, you can receive bonus rewards during special sales and promotions. All the points earned can be redeemed at any time within a year. There are different membership plans available.

Silver and gold tier members can receive AED 2 to AED 3 on every AED 100 spent while black tier members can earn up to AED 5 on every AED 100 spent on shopping.
You simply need to show the dynamic identification barcode on your app when making a purchase. In addition to this, you can earn bonus points during special promotions and events. Points earned are redeemable within a year.

Prominent participating brands: Aeropostale, Ardene, Aldo shoes and accessories, Crocs, Birkenstock, Beverly Hills polo club, Dune, Calvin Klein, Charles, and Keith.

Alshaya Club Privileges

Alshaya Group club privileges is yet another exciting loyalty program that patrons in Dubai can utilize. Visit any of the Alshaya-run stores in the emirate to get your card or download the app on your mobile device to stay current on the latest promotions and offers on several international brands.
Registered members of the Privileges Club are considered eligible candidates for monthly draws and quarterly draws to get a chance to win massive rewards and discounts. A minimum spending of AED 60 at any of the participating brands is mandatory to be included in the draw.

Prominent participating brands: H&M, Victoria's Secret, Mothercare, Boots Pharmacy, and Debenhams.

Amber Rewards

Next in our top picks for loyalty cards in the Emirate of Dubai is the Amber Rewards program run by Al Tayer Group. There are no fees for membership and users can upgrade their status as they collect more reward points.
The Amber Reward Card has a validity of two years beginning from the day of the membership. Join free as a classic member and start earning rewards and points. After accumulating 20k points, you can upgrade to a select tier. A member who earns more than 150K points can upgrade to the plus tier and earn massive rewards and benefits.
Accumulated reward points can be redeemed at any of the participating brand's outlets anywhere in Dubai.

Prominent participating brands: GAP, Coach, Ford, Bloomingdales, Banana rRepublic, and Magnolia Bakery.

Tamayaz Reward Program

Save up big on your grocery bills with the tamayaz reward program. Launched by Union Coop, the program is free to join with membership available on the go. You will earn one point for every AED 1 spent on any of the Union Coop stores in Dubai or elsewhere in UAE.
You must accumulate 3,000 points to be able to earn a reward worth AED 50. Besides this, members can avail dozens of discounts and offers on selected products across the stores during special sales and promotions.

Share Rewards

The share Rewards program is one of the most widely known loyalty programs in Dubai. It helps you earn points every time you spend money at any of the stores run by Majid Al Futtaim. You can earn rewards and discounts on more than 2,000 retail stores across UAE by signing up as a share member. The most exciting part of the program is that up to nine members of a family can pool their rewards or exchange points with each other. To register, download the app on your mobile and start saving money.

Prominent participating stores: Carrefour, Magic Planet, LEGO, and VOX cinemas

Blue Loyalty Program

Blue Loyalty Program run by Al Futtaim Group allows its patrons to spend money on the designated stores and earn discounts and rewards in return. The more you spend, the more chances to earn huge cashback, 2-for-1 offers, and massive discounts across participating retail stores. Download the app on your mobile device, fill in your details, and stand eligible for dozens of benefits and rewards.

RTA NOL Plus

Initiated by RTA (Roads and transport authority) in Dubai, the NOL PLUS is a widely acknowledged loyalty scheme in Dubai to save when traveling via public transport. To reap the benefits, sign up for an account with RTA and link your NOL Card. Earn points and get discounts when you travel on the Dubai metro or tram. You will earn 1 point for every AED 1 spent on a personalized NOL card and 1 point for every AED 2 spent using a standard card. Earned points can be redeemed when paying for metro, cabs, parking, and shopping at select retail centers.

Smiles by Etisalat

The widely acclaimed telecom network provider in Dubai, Etisalat has initiated an exciting loyalty program with the name Smiles. Patrons can earn smile points by making monthly payments or purchasing new postpaid annual plans. Users are notified with an SMS every time they receive points in their account

You will earn smile points 24 hours after you recharge your account and in case of making a monthly payment, your accumulated points will be added to your account 72 hours after making the transaction. Earned Smiles can be redeemed as shopping vouchers or discounts on bill payments.

Starbucks Rewards for Coffee Lovers

Cut the costs of your Caffeine dosage with the Starbucks Rewards program. Sign up for the scheme by downloading the Starbucks UAE app or logging on to the official website.
Spend money on anything on the menu and collect star points in return. You will get 4 stars for every AED 10 spent on any of the Starbucks Outlets in Dubai. An accumulation of 250 stars will get you a free drink and other exclusive discounts. The offer is valid in all stores across UAE with points redeemable at select stores.
Sign up today and collect stars and earn rewards as you sip on your favorite drinks and snacks at Starbucks.

We have made every effort possible at our end to collect authentic and legitimate information to share with our valuable readers. However, details and particulars of the rewards mentioned above can change any time before any notice at vendor discretion. We advise you to visit the concerned authority before signing up for any loyalty program or scheme mentioned in this blog post.
And, while these top 6 FREE no-brainer loyalty programs in Dubai and Abu Dhabi undoubtedly offer the opportunity to earn rewards faster, there are a few other reward programs worth mentioning. Although they may not provide rewards at the same accelerated pace, they still hold great value for you. The speed at which you accumulate rewards with these programs may vary depending on your unique lifestyle and spending habits.
Loyalty Programs by Category
General Loyalty Programs & Rewards 
Airline Loyalty Programs in UAE
Emirates Skywards Everyday App – Present the App and Earn Emirates Skywards Miles on your purchases at various stores across Dubai like Cafe Bateel, Borders etc.
Link your Marriott Bonvoy account with Emirates Skywards to get more points/miles, and status recognition
Etihad Guest Program
Hotel Loyalty Programs
Bank Reward Programs
You may also like
3 Tips to Save Money When Shopping at Dubai Mall